Mindl Beach Casino Resort
FAITH IN THE NT
Global hospitality company Delaware North has opened a national call centre in Darwin.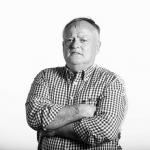 Words by

Nigel Adlam
Published

01 April 2020

The centre at Mindil Beach Casino Resort is creating six new jobs immediately – with more expected to follow as the company increases its Territory investment.
The casino employs more than 500 Territorians, making it one of the largest private-sector employers in Darwin. Gary Brown, Delaware North Managing Director in Australia and New Zealand, says: "Since becoming stewards of the fantastic Mindil Beach Casino Resort nearly one year ago, we've relished the opportunity to grow our presence and improve amenities for our guests to enjoy."
The call centre will handle reservations for Delaware North's properties across Australia, such as Kings Canyon Resort in the NT, El Questro Resort in the Kimberley and Lizard Island Resort on the Great Barrier Reef. "Our growth has been evident over the past 18 months through significant expansion in the tourism and leisure segments, highlighted by last year's acquisition of Mindil Beach Casino Resort and the opening of a range of new dining and hospitality concepts at stadiums and airports across Australia."
Mr Brown says despite a challenging economic environment; Delaware North has pushed ahead with upgrades to the Mindil Beach Casino Resort with $20 million earmarked for improvements. The company invested $8 million in upgrades last year and intends to spend $12 million on new furniture, air-conditioning, painting and upgrades to audio-visual, IT and other essential equipment.
'This will help to cement Mindil Beach Casino Resort as the premier tourism and leisure destination in the Northern Territory and help create jobs and drive spending in the local economy," Mr Brown says. Chief Minister Michael Gunner says: "The Territory is open for business. After tough economic times, we are on the road to recovery – and we're doing it with jobs, not cuts. "This is another small but significant sign that our economic recovery is working. "
Delaware North's continued investment in the Territory shows they have confidence in our place and in our people. They, like me, believe in the NT's potential. "We know private investment creates stronger economic growth and more local jobs." TQ