EXPORTERS THRIVE IN TOUGH TIMES
It's often tough to make a dollar in business, anywhere and at any time – but especially in the export trade and especially during a pandemic.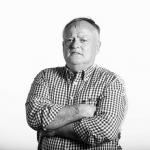 Words by

Nigel Adlam
Published

24 January 2023

The fortitude of the Northern Territory's exporters in surviving and even thriving was on show at the 29th NT Chief Minister's Export Awards when 10 businesses were honoured for doing a good job during a bad time.
The Alana Kaye Group, which operates a successful Darwin–based training college for Australian and international students, was named Exporter of the Year.
One of the more unusual businesses saluted on the export industry's night of nights was North Australia Yacht Support, which won the Professional Services award.
The Darwin–based company is owned by former superyacht chef Ayla Lewis–Wharton and her husband Toby, a former superyacht skipper, and Adrian Celotti and his wife Suzie.
They mainly service superyachts – carrying out everything from arrival formalities to provisioning, from arranging dental appointments to laying on private shop opening trips.
One of the most recent clients was the $300 million Andromeda, which is owned by New Zealand billionaire Graeme Hart.
"We always saw Darwin's geographical location as a massive drawcard for attracting superyachts to the region," says Ms Lewis-Wharton.
"It only took someone to communicate that to the industry, and ensure their needs were taken care of when they got here."
Superyachts usually use Darwin as a gateway port to service their logistics needs while in transit between Pacific and Indian Ocean crossings or between Australia and Southeast Asia.
But the younger generation of superyacht owners and guests are becoming increasingly adventurous and keen to get "off the beaten track" – opening a potentially lucrative market for the Territory.
The Chief Minister's Export Awards are sponsored by the Territory Government's Department of Industry, Tourism and Trade and managed by the NT Chamber of Commerce.
International trade is recognised as an important driver of the Territory's economy because it spurs investment growth, generates new business opportunities and creates local jobs.
The NT Government's International Engagement Strategy 2022–2026 sets ambitious but achievable targets to see services exported rebound to $800 million by 2026 and for goods exports to be 15 percent higher than forecast by 2026.
THE WINNERS
Northern Territory Exporter of the Year 2022: Alana Kaye Group
Emerging Exporter: Australian Cattle Enterprises
Agribusiness Food and Beverage: Consolidated Pastoral Company
Regional Exporter: Asia Pacific Aircraft Storage
Manufacturing and Advanced Materials: Australian Blue Cypress
Professional Services: North Australia Yacht Support
Small Business: Cycad Enterprises
Sustainability: Andrew Ping Lu, Plant Sensors
International Education and Training: Alana Kaye Group
Export Supply Chain Award (NT judges' recognition award): Pak Fresh Handling
New Exporter (NT judges' recognition award): AusNorth Trading