Mindil Beach Casino Resort
EVERYONE'S A WINNER AT OUR CASINO
The new owner of Darwin's much-loved casino has a lofty ambition – to make it the premier entertainment destination in the Northern Territory.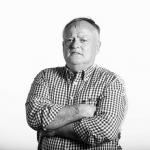 Words by

Nigel Adlam
Published

01 October 2019

New general manager Mark Bennett says his team is working hard to make the "guest experience" at the renamed Mindil Beach Casino Resort even more enjoyable. A major improvement will be how the resort recognises and rewards loyal guests.
The venue, now owned by US-based Delaware North, has rolled out a new loyalty program called Lucky North, which features some of the most generous rewards and incentives in the industry.
Delaware North owns and operates a wide range of iconic properties across Australia – including the Kings Canyon Resort in the Territory – and is keen to provide guests with opportunities to experience everything the other venues have to offer.
The resort has also rolled-out GuestPath®, Delaware North's world-class, multi-dimensional, data-driven customer service program, which drives exemplary guest experiences throughout every aspect of the operations at every location.
Delaware North operates more than 60 standalone restaurants at high-profile locations around the world. "We're looking at different ways to apply our hospitality expertise to take our restaurants and bars at Mindil Beach Casino Resort to the next level," says Mr Bennett.
Delaware North owns and successfully operates more than 12 casinos across the United States. "So naturally we're tapping into their expertise to evaluate emerging technologies that we can implement to improve the overall guest experience at Mindil Beach Casino Resort."
Delaware is concentrating on growing existing markets and increasing local visitation. "However, we are confident in our ability, over time, to attract significantly more interstate visitors as well as international visitors – predominantly from across the Asia region."
Mr Bennett says the new owners were fortunate to inherit an excellent team of hospitality professionals. "We are pleased that almost all of them have elected to remain on board and join the Delaware North family."
The company has been operating in Australia for more than 30 years and sees the country as a "second home". It has built an "incredibly talented and diverse" Australian workforce of more than 10,000. "And because of them we've been able to successfully grow our business into a diversity of operations across the country," Mr Bennett says.
Delaware launched its Gaming & Entertainment division in Australia in 2018 through the acquisition of several Brisbane-area pubs. "Mindil Beach Casino Resort presented a perfect opportunity to grow the business as well as strengthen our footprint in the Northern Territory.
"The opportunity to serve as the steward of such a unique property, while simultaneously integrating our operations into the local business community, influenced our decision to pursue the acquisition."
Mr Bennett has worked in hospitality and gaming for more than 25 years. He says the "amazing chance" to relocate to Australia with Delaware North was a big decision but the timing was ideal because his children are grown up.
"And I'm at the point in my career where I was up for this kind of unique challenge in a new market. I'm so glad I took the chance as it's been an incredible experience so far."
Mr Bennett says Darwin is the friendliest and most hospitable place he has ever lived. "Everyone I've met in my time here has gone out of their way to make me feel welcome and part of the community here and for that I'm thankful. I've spent some time in Melbourne and also had a chance to visit Sydney – both of which were really interesting places to experience. I'm enjoying living in and exploring Australia – everyone is quite friendly, and scenically it's a beautiful country." TQ
CONTACT
Mindil Beach Casino Resort
08 8943 8888
mindilbeachcasinoresort.com.au