MATES OF THE MURRANJI
EDNA JESSOP (NEE ZIGENBINE)
Our first in a series of tributes, we showcase droving legend Edna Jessop (nee Zigenbine), who unintentionally became an Australian icon in the 1950s on the Murranji Track, epitomising girl power and showcasing Outback Australia.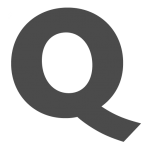 Words by

Sally Martin
Published

06 October 2021

Edna was born into a droving family. Her dad Harry, mum Ruby, three sisters and four brothers travelled together on droving contracts. Their situation was not entirely unique – children were often raised on the stock routes with wives accompanying husbands, cooking for the stockmen, and helping with droving.
It was Edna's incredible horsemanship that was her defining feature. She started breaking horses when she was just six years old and at 14 she was Harry's main horsebreaker. Singer and former Territory Administrator Ted Egan says: "She had a deep understanding of animals and people that allowed her to foster relationships with both. She also had a 'Zigenbine bum' – perfect for horseriding."
In 1950, Harry Zigenbine had a contract to walk 1500 head of cattle over 2000 kilometres from Bedford Downs in Western Australia to Dajarra in Western Queensland, via the Territory's Murranji Track.
While in Newcastle Waters, Harry could no longer continue droving. One report was that he became ill, another was that he was incapacitated from falling from a horse, but Ted Egan thinks there was more to the story. Rumour has it that he actually got into a bar fight at the Newcastle Waters Junction Hotel with Wason Byers, who Ted described as an enigmatic, colossal horseman – and also a complete thug.
The drink at that time was rum. This was mostly due to practical reasons: back then there was no adequate refrigeration. You could mix rum with anything –- or have it straight – and it gave you a quick kick. And we all know that rum tends to increase testosterone, so the bar fight story is quite credible.
Either way, Harry was transported to the Tennant Creek Hospital and almost without conversation, Edna took over the cattle drive. She took this in her stride – she was incredibly capable, knew what had to be done, and accepted the role without a second thought. Yet others saw her as pushing the stereotype.
Before leaving Newcastle Waters the local postmaster sent photos of Edna and her team to the national newspapers, which is how an otherwise normal droving trip took a different turn. A media frenzy followed – reporters and photographers rushed to interview this beautiful young woman travelling through Outback Australia in charge of more than 1000 head of cattle and male stockmen.
During the six months it took for the cattle to be delivered, Edna was a regular in the headlines across Australia and the world. As a strong, beautiful, capable young woman working in a male-dominated field, she was admired and respected, and received fan mail, numerous proposals and elaborate gifts. But she couldn't understand what the fuss was about – she was just doing the job that was required to be done.
Edna's fame continued well after the stock was delivered – she was Belle of the Ball twice at the St Patricks Day Gala while living in Tennant Creek and featured in one of Australia's most prominent magazines, Women's Weekly, in 1981. Her popularity didn't stop there with two songs being written about her – one, Give My Regards to Edna, by Stan Coster and sung by Slim Dusty and Ted Egan's simply called Edna.
Ted says: "She really did have a heart of gold."