Darwin Turf Club
Darwin Turf Club Membership
Year-round racing, member pricing to signature events, a membership experience like no other and a mutual passion for thoroughbred racing is what you'll find at the Darwin Turf Club.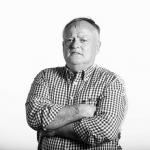 Words by

Nigel Adlam
Published

02 July 2021

Darwin Turf Club chief executive Brad Morgan said membership had grown considerably in 2021, with many making the most of it in the lead up to the highly anticipated Great Northern Darwin Cup Carnival.
"We are very proud of our membership base, some of whom have been with us for many decades," he said.
"Many of our members are here each weekend and enjoy thoroughbred racing throughout the year, while others use their membership only over Carnival time."
Of particular focus is growing the young membership base.
Open to people aged 18 to 35, a Young Membership is an affordable way for Territorians to enjoy all there is about thoroughbred racing at a discounted price.
"Making thoroughbred racing inclusive for all is important to us, and this kind of membership helps us foster a young audience while continuing to grow that membership for years to come," Mr Morgan said.
This year, Darwin Racing is hosting its first ever Young Members event – a black and white garden party on Ladbrokes Derby Day.
At a $75 ticket price for Young Members, and $95 for non-members, the event promises to be a taste of things to come with a DJ, race book, canapes through the day and drink on arrival included in the ticket cost.
"This is a really fun offering for Territorians who enjoy the social aspect of thoroughbred racing, as much as they do the racing," Mr Morgan said.
"The garden party will be close to the Pearl Bar, so a wonderful location close to the mounting yard and right in the middle of one of the classiest days on track over the carnival."
Members enjoy gate access all year, as well as Members Lawn access on days 7 and 8 over the Great Northern Darwin Cup Carnival. Also included is access special, member-only events and pricing to hospitality options, and early ticket access to events.
"There is a lot of value in a membership, and we are pleased to see people recognise value in that membership and continue to renew year after year."
Head to darwinturfclub.org.au/darwin-turf-club-membership/ for more information and to apply.