City of Darwin
DARWIN GIVEN A GREEN GATEWAY
The gateway to Darwin will soon be a beautiful avenue of trees. City of Darwin is spending $3.7 million to beautify Daly Street, the major entrance to the CBD.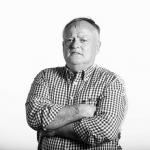 Words by

Nigel Adlam
Published

01 April 2020

Lord Mayor Kon Vatskalis, who has long been a strong advocate of the project, says he is delighted the tree planting is underway. "This beautification project will deliver real benefits to the Darwin community, providing greening, cooling, colour and vibrancy," he says. "Daly Street beautification will become a real statement and create a wonderful sense of arrival and, once established, activate the precinct."
The avenue of trees, predominantly the spectacular Pride of India, will add colour, shade and vibrancy to a street long considered underwhelming and lacking the pizazz expected of any entry to a capital city. The project will include repairs and maintenance to kerbing and footpaths. City of Darwin will also install underground electrical, water and service conduits to "future proof" the road and replace and upgrade street lighting.
End-of-life and poorly located trees will be removed and replaced with more than 120 shade trees. There will also be landscaping on the median strips and verges. City of Darwin staff are managing and carrying out the whole project, including project management, landscaping and road resurfacing. Disruption to traffic flow is expected to be minimal. "This is a major project," says Lord Mayor Vatskalis. "There is a lot of preparation and construction work that needs to take place before we can start on the landscaping – so we are asking the public to please be patient. The end result will be fantastic!"
Landscaping is expected to start in May and the entire project completed by the end of June. The council has committed more than $6.4 million to beautification projects in the 2019-20 financial year, including $1.6 million to suburban beautification, $1.1 million for tree planting and $1 million for community infrastructure projects. TQ
"TAILS WAGGING FOR NEW DOG PARK"
"City of Darwin is not only beautifying the Territory's capital through a massive program of tree-planting – they have also partnered with the Northern Territory Government to co-fund and deliver $2 million of small joint projects.
The projects will be across Darwin and are aimed at improving amenity, accessibility and use-ability of public spaces.
All 14 projects – including the Lakeside Dog Park – are expected to be finished by the end of June 2020. The park will see fully fenced play areas for large and small dogs, water troughs, play elements and dog disposal bags, plus shade trees and seating.
Lord Mayor Kon Vatskalis says Council Aldermen and Members of the Legislative Assembly worked closely for many months to identify the projects.
"Pet ownership in Darwin is very high," he says. "We have more than 8000 registered dogs in our city, so I expect the dog park to be very well used. "The community has been lobbying for a dog park for some time and this facility will provide pet owners with a safe and attractive area to exercise their dogs."
Member for Nightcliff Natasha Fyles says dog parks are not just good for dogs – they are also a great place for owners to socialise. "The fully-fenced dog park will allow pet owners to give their dogs off-leash time in a safe space," she says. "The dog park will add to the liveability of the area and is a real win for pet owners who want more opportunities to exercise their dogs in the northern suburbs."
And Member for Casuarina Lauren Moss says she welcomes the Council's continued consultation and shared commitment to make grassroots projects a reality. Other projects include new toilet facilities in Jingili, Rapid Creek and Cullen Bay, along with playground and park upgrades in Tiwi, Anula, Leanyer and Wanguri.
City of Darwin is managing and scoping all projects, but local contractors will be used where necessary."
RICHARDSON WARD
Lakeside Dog Park, Alawa – $80,000
Removable soccer post, Wanguri Oval – $15,000
Playground, Kailis Park, Wanguri – $80,000
Upgrade, Savannah Park, Leanyer – $50,000
Half basketball and half netball courts, Garanmanuk Park, Lyons – $150,000
Playground, Koolpinyah Park, Tiwi – $80,000
Footpath upgrades, Leanyer – $40,000
WATERS WARD
AFL point posts, Anula Oval – $15,000
Full basketball court, lighting and seating, Robyn Lesley Park, Karama – $200,000
Car park, Yanyula Park, Anula – $160,000
Full basketball court, Holzerland Park, Malak – $130,000
CHAN WARD
Accessible public toilet, Jingili Water Gardens – $270,000
Public toilet, Rapid Creek foreshore – $230,000
LYONS WARD
Public toilet, Cullen Bay – $500,000