AUTOMOBILE ASSOCIATION OF THE NORTHERN TERRITORY
DANGER OF NEW DRINK DRIVING
Distracted driving is a serious problem on Australian roads.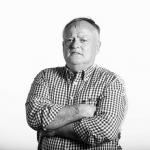 Words by

Nigel Adlam
Published

06 October 2021

It has become so much of a problem that some are calling it the "new drink driving". While distracted driving is an issue right around the globe, in Australia distraction is the main factor in approximately 16 percent of serious casualty road crashes.
So, what exactly is distracted driving? In short, distracted driving is when a driver diverts attention away from the road. This means a driver loses attention and concentration to focus on something else. This impairs the driver's reaction time to things such as hazards, lights and cars slowing down in front of them. It also impacts drivers ability to maintain correct speed, lane position and operate controls effectively.
There are four main categories of distracted driving:
Cognitive – when a driver is mentally distracted with non-driving related things.
Visual – this means taking your eyes off the road.
Auditory – when noise diverts your attention. It might be loud music, or kids fighting in the back seat.
Manual – occurs when a driver takes their hands off the wheel to do something else, such as reply to a message or change the song on their phone.
Unsurprisingly, mobile phones are the most common cause of distracted driving with young drivers being overrepresented in statistics.
The Australian Automobile Association (AAA), the national body of AANT, Road Safety Research Program aims to help us better understand the issue of distracted driving. By getting a deeper understanding of the scope of the problem and what causes distraction, we can work to develop effective strategies to tackle this serious road safety issue.
So, why is it happening?
Ping! – new message from mum. Ping! – a friend has just posted on Facebook. Ping! – your pic just got more likes. Ping! – there's been an accident up the road. Ping!
Dependency on our phones is a huge factor in distracted driving.
Smartphones have made it easy for us to stay connected at all times, wherever we are. So, when we get in the car and suddenly have to switch off, it can be hard to resist the temptation of checking messages or typing a speedy reply. Among young Aussie drivers, entertainment apps such as music and podcasts are responsible for the highest levels of distraction.
When our phones beep or buzz with a notification, dopamine levels in our brain actually rise because we anticipate the potential excitement of a message. With so much information and connection at our fingertips, excessive smartphone use has become a habit that's hard to break.
Studies also indicate that as vehicles become more automated, drivers can become bored and less engaged with the vehicle controls and instead focus their attention on secondary tasks.
Personality factors may also come into play. For example, extraversion was found to be associated with higher levels of driver distraction in younger people.
What's the solution?
Over the years, industry stakeholders, law enforcement professionals and road safety experts have worked hard to find a way to reduce distracted driving.
"Locally, an education campaign is being run by AANT to help reduce distracted driving, by shifting cultural attitudes, but the effectiveness of these type of campaigns on their own is likely to reduce over time," says AANT chief executive Anthony Hill.
"Moving forward, it's recommended that the best approach to this pervasive issue is multifaceted. This would involve a mix of law enforcement strategies, public education campaigns, and work health and road safety policies."
There is also the suggestion that instead of trying to change drivers' behaviour, vehicle manufacturers and insurance companies might play a bigger part in distracted driving reduction. For example, insurance companies could offer lower premiums for customers who use in-vehicle mobile phone blocking or monitoring systems. While these technologies have been in use in some countries, the incentive for their use isn't powerful enough to stop people from switching off blocking systems.
"It's not as simple as calling it 'phone addiction'," says Dr Kate O'Donnell, Research Manager at the Australian Automobile Association. "And the solution is not going to be as simple as telling people to just put their phones away."
This new research commissioned by the AAA, uses similar approaches designed to break harmful habits like smoking or gambling.
Dr O'Donnell says: "Our phones are more advanced than they were even five years ago. They allow us to be more connected, have more entertainment options and are more integrated into the vehicle.
"More research is needed to dive deeper into the motivations behind distracted driving in different scenarios, and also find out about long-term trends."
Wondering how you can help?
Take fewer risks on the road
Educate yourself and those around you of the risks
Ditch the distractions
Drive in the Moment and the distracted driving research was commissioned by the Australian Automobile Association in partnership with the New Zealand Automobile Association, using grant funding from the Federation Internationale de L'Automobile Foundation, and conducted by the Queensland University of Technology Centre for Accident Research and Road Safety – Queensland.