Cruise Ship Industry
CRUISING TO PROSPERITY
An increasing number of cruise lines are helping boost the Northern Territory economy by including the Top End on their itineraries.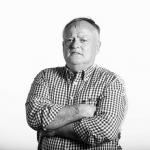 Words by

Nigel Adlam
Published

01 January 2020

Darwin enjoys year-round cruise activity, with larger ships visiting in the main cruise season from October-March and a number of small, luxury expedition cruise ships using the city as a home-base to explore the remote Northern Australian coastline from April-September.
A total of 76 cruise ships and smaller ships carrying more than 64,000 passengers will have visited Darwin between October 2019 to September 2020.
In the 2018-19 financial year, liners were berthed in Darwin Harbour for 125 days – and the economy benefited by nearly $60 million, a $12 million increase on the 2017-18 financial year.
Tens of millions of dollars are pumped into the economy with a lot of the spending going directly to local businesses.
Five liners, Explorer Dream (carrying up to 2800 passengers and 1300 crew), Carnival Splendour (3000 passengers and 1150 crew), Boudicca (880 passengers and 330 crew), Queen Elizabeth (2500 passengers and 990 crew) and Magnifica (2500 passengers and 1000 crew), will have made their maiden voyages to Darwin during the 2019-20 cruise season.
A boutique expedition ship, the 5599-tonne Coral Adventurer, which is owned by Cairns-based Coral Expeditions, has had Darwin as its all-year home port from May 2019, visiting destinations such as Indonesia, Papua New Guinea and Singapore.
The ship, which carries up to 120 passengers and 48 crew, will have had 18 departures from the NT.
Coral Expeditions Group general manager Mark Fifield says: "We are honoured to contribute towards the communities and tourism industry in Darwin and hope to continue to grow for many years to come."
Industry figures say Darwin is popular with cruise passengers for one main reason: it's different.
"There's nowhere quite like Darwin," says James Coughlan, Lands Program Manager for Sydney-based Intercruises Shoreside and Port Services, which arranges excursions for ship passengers. There aren't the same old attractions — just another national park, just another zoo. Darwin is unique – you've got a great environment, Indigenous culture and even jumping crocodiles. And that difference is hugely important nowadays. People don't just go on cruises for the quality of the ship – they want to experience the destination."
The cruise industry also likes Darwin because of the strong support it receives from Tourism NT and local cruise stakeholders, who are at the forefront of the drive to attract an even greater share of the fastest-growing travel trade in the world.
Many communities around the world are growing hostile to cruise ships – forcing the liners to berth farther away from their traditional cities.
But Territorians are a friendly lot and have demonstrated over the years that cruise passengers are most welcome, especially as they visit during the Top End's "tropical summer" season.
Department of Tourism, Sport and Culture's Deputy Chief Executive Officer Andrew Hopper says: "Cruise ships are an important part of the Top End tourism sector and inject millions into the economy each year.
"They provide an influx of tourists into our region during the off-peak and shoulder seasons with passengers and crew undertaking tours, visiting local attractions and shopping at local retail outlets, cafes and restaurants.
"Darwin is a great destination for cruise ship passengers to explore on their stopover, giving them a small taste of the Top End and encourage them to come back to holiday in the Territory again and for longer." TQ
---
HELPING BUSINESS FLOURISH
Tourism NT, a division of the Department of Tourism, Sport and Culture, works with other stakeholders to attract more cruise and expeditionary ships to the Top End, including regional ports such as Gove.
Tourism NT's Industry Development team achieves this through:
Working closely with the Cruise Ship Working Group, which includes Tourism Top End, Darwin City and Waterfront Retailers Association, Activate Darwin, Darwin Port Operations, Darwin Waterfront Corporation and City of Darwin.
Working directly with cruise lines to provide up to date and local information for on-board newsletters, including major events such as the Bruce Munro: Tropical Light outdoor exhibition and promoting shore excursions with ground handlers, such as Intercruises and Akorn.
Developing promotional videos to showcase shore excursions available, including the Jumping Crocodile Cruise, Territory Wildlife Park and Darwin Military Museum.
Helping cruise lines organise welcome events, such as the launch of the Coral Adventurer and welcoming ships maiden voyages to Darwin.
Initiating the We Love the Crew campaign – providing discounts and offers, including restaurants, shops and tours, to encourage crew members to explore Darwin.
Updating the NT Cruise Sector Activation Plan 2015-2020, which sets the framework for growing the industry. With the plan set to conclude next year, an updated activation plan is expected to be released by mid-2020.
Conducting webinars and travel agent training.
Using cruise industry events and associations to raise the profile of the Territory.
Conducting a major survey of passengers to gauge visitor satisfaction and expenditure as part of a cruise study for the NT.
Promote regional ports such as Gove and the visitor experiences available in the Top End, including Welcome to Country and smoking ceremonies.