Department of Trade, Business and Innovation
CREATING JOBS
An imaginative, multi million dollar drive to create jobs in the Northern Territory is under way.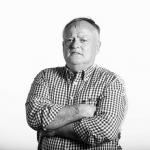 Words by

Nigel Adlam
Published

01 July 2019

Applications for the $89 million Local Jobs Fund are open for NT businesses to get projects investment-ready, undertake detailed feasibility studies, leverage private sector finance and investment, and reach financial close. The co-investment fund is aimed at creating more local jobs and accelerating major and significant projects in the Territory.
It is seen as another emphatic statement that the NT is open for business. The fund, which will run for two years or until it is fully committed, will target transformative economic projects to help potential high-growth Territory businesses to increase exports of goods and services interstate and internationally or replace imports with local products.
Businesses and projects eligible to apply include those in the Territory's 10 growth and developing sectors, a related supply or service sector or other sectors in which the Territory has a comparative advantage. Territory growth sectors are agribusiness, tourism, energy and minerals, international education and training, defence and defence support industries.
Territory developing sectors are tropical health and research, creative industries, renewable energy, environmental services and human services Businesses will also have to demonstrate that Government financial help is necessary for the project to proceed and will be at least matched by new private sector funding.
The Local Jobs Fund suite of programs include:
• Loan Guarantees ($100,000 to $5 million each) – to support fast-growing Territory businesses to expand and create new Territory jobs. The guarantee will be issued in favour of lending institutions and provide funds for appropriate investments

• Business Investment Concessional Loans ($100,000 to $3 million each)– to de-risk project opportunities, bring forward private investment and deliver projects to final investment

• Equity Co-Investments ($100,000 to $5 million each) – to provide equity capital to high potential and innovative Territory ventures to secure funding and accelerate business development and growth into national and global markets
There are two forms of grant. Priority Sector Collaborative Grants ($100,000 to $1 million) provide funding for consortia within the targeted sectors to collaboratively progress sector-wide initiatives that will advance local industry capability, innovation and business development.
Infrastructure Grants ($1 million to $10 million each) are for economically transformational projects that clearly demonstrate new and enduring Territory jobs will be delivered and broader benefits to the Territory resulting in a step-increase in economic activity and output. Infrastructure grants will be selected through an open competitive process.
The Territory Government has established an Investment Committee made up of representatives from the private sector with strong experience in investment banking, finance, legal and commercial sectors. The Investment Committee will provide advice to the Territory, including Ministers, in the assessment of applications and on investment recommendations. For more information and to apply visit https://jobsfund.nt.gov.au/home TQ