CONVENTION CENTRE STRONGER THAN EVER
The Darwin Convention Centre celebrates its 15th anniversary with a record-breaking year.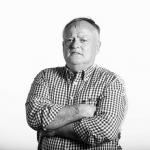 Words by

Nigel Adlam
Published

10 July 2023

"The last couple of years were certainly a challenge," says general manager Peter Savoff, "but today we are stronger than ever."
Managed by the world's leading venue management company, ASM Global, the centre has hosted a record breaking number of international conferences in the last financial year, along with a strong turnout in delegate participation.
Studies show that each delegate spends an average of $3400 on hotels, food, drinks and tourism while attending a conference in Darwin.
"That's a fantastic return on investment," says Mr Savoff. "Local businesses benefit and we create jobs."
Delegate contribution to the Darwin economy was about $60 million for the 2023 financial year – another record for the centre.
Forward bookings show that it will probably be even better this financial year, with close to 20,000 national and international delegates expected.
"Many of the conferences going ahead now were held over because of covid," says Mr Savoff. "That's a great testament to our city – the conference organisers have stuck with us because this is where they really want to come."
In 2024, the conference centre will have pumped an estimated $600 million into the Darwin economy since it was established in 2008.
Another special milestone also awaits as the centre prepares to welcome its millionth delegate next year.
Darwin Convention Centre, which is part of the Waterfront Precinct and has restaurants, bars and hotels all within walking distance, now hosts more than 120 events a year.
"When we attend trade shows we don't sell the convention centre first," says Mr Savoff. "We sell the tropical destination that is Darwin.
"Conference organisers want somewhere exotic – and Darwin fits the bill perfectly. They are always delighted when they come here and see the city's great facilities on offer."
He has found that conference organisers and the heads of associations are immediately won over when visiting Darwin.
"They realise that they are somewhere unique – and they love it."
Many international chains have expressed interest in the Territory Government's invitation to build an upmarket hotel next to the convention centre.
"With a base of conference delegates, topped up with corporate and leisure travellers, we can expect healthy room occupancy rates, without the hotel owner having to spend excessive funds on marketing," says Mr Savoff.
"But we would like even more hotels built in Darwin as there is tremendous demand for them from international conference organisers."
Darwin Convention Centre strives to connect conference organisers with NT businesses that can support their events. It also works closely with organisations such as Larrakia Nation and The Youth Mill to provide enriching cultural experiences for delegates.
"The benefits of a conference engaging with these organisations goes beyond the event itself, not only offering delegates a better understanding of Aboriginal culture, but also supporting opportunities for local Larrakia artists and youth within the community," Mr Savoff says.
"Business Events travellers from larger national and international destinations are delighted to learn more about the world's oldest surviving culture.
"They welcome the opportunity to kick off their shoes and take part in the Larrakia Saltwater ceremonies, because the cultural immersion is real and powerful."
Delegates also enjoy the centre's Seven Seasons dining experience, a unique cultural dining concept that acknowledges the seven seasons of Darwin's Traditional Owners – the Larrakia people.
The Darwin Convention Centre also plays an important role in the community, working with local organisations such as Henbury School.
Students are invited to undertake work experience at the centre, which can lead to the opportunity for casual work as part of the staff.
The centre is now well established as one of Australia's premier business event venues.
Industry awards include being named the sixth best convention centre in the world at the AIPC Apex Awards, which are based solely on client ratings from 350 venues across more than 40 countries.
It also won gold at the 2021 Australian Tourism Awards, followed by silver in 2022, in the category for Best Business Event Venue in Australia.
Major global conferences this year include World Aquaculture, which attracted more than 1300 attendees, the World Community Development Conference, and the Ninth Congress of the International Society for the Study of Iron in Biology and Medicine.
CONTACT
Darwin Convention Centre
08 8923 9000
sales@darwinconvention.com.au
darwinconvention.com.au