CENTRALIAN LAND MANAGEMENT ASSOCIATION
CLMA: CARING FOR THE LAND
The Centralian Land Management Association (CLMA) is the pastoral industry's Landcare group in Central Australia.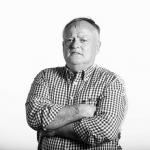 Words by

Nigel Adlam
Published

01 January 2021

Formed in 1988 with support from the Northern Territory Cattlemen's Association, our aim is to foster sound land management practices within the local pastoral industry for a productive and sustainable future.
We assist our members by:
• providing contacts for natural resource management workshops, including soil conservation, species and land monitoring, and weed management,
• applying for funding to run land management projects such as Ecosystem Management Understanding (E.M.U™), which introduces land managers to recognise and read landscape processes, condition and change,
• Facilitating workshops for staff professional development, such as Mental Health First Aid, Induction to Station operations,
• providing a one-stop shop to connect land managers with each other and stakeholders,
• ongoing support of the Desert Poppies networking group,
• representation on committees – A/S Pastoral Industry Advisory Committee, A/S Weeds Advisory Committee, Landcare NT.