Core Lithium
CHANCE TO BE A LITHIUM HUB
One of Australia's most exciting mining projects has the potential to not only create wealth and jobs but help the Northern Territory become recognised as a green energy hub.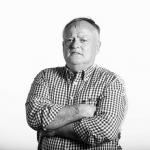 Words by

Nigel Adlam
Published

01 April 2020

Lithium mined just south of Darwin could one day be powering hundreds of thousands of electric cars.
"It's an opportunity for the Territory to take part in a once-in-a-generation disruptive technology," says Core Lithium managing director Stephen Biggins. "It's an industry and environmental change that will continue for decades."
ASX-listed Core Lithium (CXO) hopes the mine will open later this year after gaining final approval from the NT Department of Primary Industry and Resources and signing off on finance. The mine would produce at least 175,000 tonnes of high-quality lithium each year.
A small separation plant would be built at the mine site and the concentrate trucked 88 kilometres to the Darwin Port and shipped to Asia. The Australian Government has identified the importance of critical minerals in cementing the country's role as the No. 1 lithium producer in the world.
Mr Biggins says Core looks forward to working closely with the Federal Government and its Critical Minerals Facilitation Office – newly established to support independent, Australian owned ventures and the timely development of lithium projects.
The Finniss Lithium Project completed a definitive feasibility study in 2019. "It was a snapshot of the project," says Mr Biggins. "It showed we can build an economically robust lithium production facility." The project, which would create up to 200 jobs and training opportunities for Territorians, is capable of adding half a billion dollars to the Territory's GDP and Core's recent investment is planned to increase that toward one billion dollars.
That first figure is based on today's JORC compliant estimated resource of 3.45 million tonnes at the Grants site, plus an inferred resource of 1.4 million tonnes at BP33, both at an excellent 1.45 percent lithium oxide. Further exploration at the 500 square kilometre tenement is expected to massively increase the resource – possibly as soon as the middle of 2020 – and extend the life of the mine up to 10 years.
Core Lithium, which has spent millions of dollars on drilling, is confident that Finniss will become the centre of a lithium production hub. Demand for the light, silvery-white alkali metal is growing at more than 12 percent a year, which Credit Suisse says exceeds availability by 25 percent. Experts predict a shortage by 2050. Lithium, which is a relatively rare mineral, has several uses – everything from heat-resistant glass to a mood stabilising drug for the treatment for bipolar disorder – but it is increasingly used for batteries, particularly those in electric vehicles.
China is phasing out traditional internal combustion engine vehicles by making it increasingly hard for owners to gain licences through the national licence lottery. It has 2.4 million electric cars and about 250 million electric two-wheelers. New public vehicles are all electric – for instance, the 16,000 buses in Shenzhen, which has direct flights to Darwin, are electric. Core, which has been working in the Territory for 10 years, has concluded maiden offtake and pre-payment agreements with Chinese lithium producer Yahua.
"Our objective is for this project and the Northern Territory to be significant contributors to the world's electric car revolution," says Mr Biggins. Finniss is one of the most capital expenditure efficient mining projects in Australia. It is close to utilities, such as water and power sources, and only 500 metres from a good, sealed road. East Arm, Australia's closest port to Asia, is only a 70-minute drive away and has fit-for-purpose bulk-handling equipment.
The roads to the port are maintained by the Northern Territory Government and licensed to carry roadtrains, which would keep down the cost of transporting the concentrate to the wharf. There would be no need to build a mine camp.
"Darwin itself is very close," says Mr Biggins. "We would be able to access skills locally. The staff would be able to live at home with their families and commute the relatively short distance to the mine every day. "All these advantages mean the capital outlay would be much lower than for other projects. "The whole project has the best logistics and connections to markets in Asia of any lithium mine in Australia."
Core Lithium has good relations with the port authorities and an agreement to export up to 250,000 tonnes of concentrate each year. TQ
CONTACT
Core Lithium registered office
Level 1, 366 King William Street Adelaide, South Australia 5000
PO Box 6028 Halifax Street South Australia 5000
+618 8317 1700
Investor relations inquiries:
Cannings Purple
Level 1, Tower 2 Brookfield Place 123 St Georges Terrace
Perth, Western Australia 6000
08 6314 6300