Mindil Beach Casino Resort
CASINO RESORT: PART OF THE COMMUNITY
Darwin's Mindil Beach Casino Resort has long proved that it is a good corporate citizen by getting involved in the community.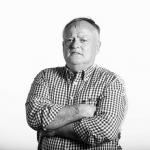 Words by

Nigel Adlam
Published

06 October 2021

The business sponsors a string of good causes.
Gary Brown, managing director of Delaware North, which owns the casino resort, says: "Delaware North is active in the communities we serve, making our operations more than places we work; they are places we invest in because we believe in them."
And casino resort general manager Avril Baynes says: "Mindil Beach Casino Resort is proud to be a fixture in our community and I'm immensely proud of the strong relationships we've established with community leaders.
"We take great pride in doing our part – not only by providing jobs and business stability, but also through economic contributions, including donations to a wide range of charities and organisations.
"I'm proud of what we've accomplished together with the community and the city of Darwin at Mindil Beach Casino Resort.
"It's a great success story for our parent company, Delaware North, which operates at more than 200 locations around the world."
The casino resort is particularly pleased to support the Humpty Dumpty Foundation, a charity that buys essential and often life-saving equipment for sick and injured children in hospital pediatric wards, neonatal units, and maternity and emergency departments.
It supported the foundation by sponsoring the Great Humpty Ball, providing the venue and full catering.
The casino resort's team of chefs, sales, events staff, and food and beverage staff delivered a great experience – a major achievement considering the team only recently remobilised after more than a year without major events.
But the support didn't stop there.
Mindil Beach Casino Resort also donated the money to buy two much-needed pieces of equipment for Royal Darwin Hospital: an Infinity M540 standalone monitor for the nursery and an Infinity M540 monitor for the neonatal intensive care unit.
The donations will help the hospital increase its monitoring capacity.
The casino resort also sponsored COTA's sixth Seniors Expo, which celebrates Territorians' resilience, strength and unity.
Attendees enjoyed a free Mindil Beach Casino Resort morning tea and barbecue, and a free spin of the wheel with prizes ranging from key rings to coffee cups, from gift cards to hand-crafted shopping bags made by Darwin charity HPA.
The casino resort also made a generous donation to allow the NT Tenpin Bowlers with a Disability to compete in the national titles in Brisbane.
Assistant coach Jenny Tiernan says: "Their sponsorship was very important to us. We were proud to carry the casino's name on our uniforms.
"And when we got back from the tournament they paid for a lunch for us, which was lovely of them."
Mindil Beach Casino Resort also sponsored the NT Young Achiever Awards presentation dinner.
The award organisers say the venue was beautiful and the dinner was "very professionally run and well orchestrated".