Airport Development Group
BUSINESS FLIES HIGH WITH OUR AIRPORTS
Northern Territory businesses are being given the chance to tender for a string of airport contracts.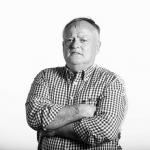 Words by

Nigel Adlam
Published

05 April 2022
Airport Development Group (ADG), which owns Darwin, Alice Springs and Tennant Creek airports, along with the recently acquired Mercure and Novotel hotels, is posting the contracts on the Industry Capability Networks (ICN) Gateway portal, the prime site for finding work opportunities.
ADG's Territory-born head of projects, Zac Neck, encourages companies to register with ICN Gateway and look at contract opportunities with ADG that are available on the site.
"The contracts available show the breadth and diversity of our business," he says. "They include projects across our airports, hotels and infrastructure network."
Up to 60 construction projects worth $50 million are either already online or will be posted soon – and there will be many more over the next couple of years as ADG continues to upgrade its airports, redevelop the hotels and build new infrastructure.
"Work at our airports isn't a closed shop," Mr Neck says. "We want as many local contractors as possible working here.
"Our preference is to use Territory contractors as much as possible – as long as they are capable of doing the work to the highest standards at a competitive price."
Mr Neck, who was born in Alice Springs and understands the Territory's small business culture, says ADG reached out to ICN last year and is happy with the organisation's "proactiveness" and professionalism.
ICN has been able to support ADG strengthening its local supply chain and save the business significant time and money.
The procurement process through ICN Gateway provides access to 3500 NT businesses and offers these local suppliers genuine business opportunities.
The 12 packages ADG has posted have already received 278 total expressions of interest.
Darwin-based electrical engineering services company Espec is one of the Territory born-and-bred businesses that have benefited from the broad range of contracts.
It is installing a 920kW solar system on the terminal roof at Darwin International Airport.
The contract allowed Espec to take on four extra workers, including a solar specialist who is training other staff.
Espec's Manager of Electrical Operations Bob Howieson says: "This work reaffirms the airport's commitment to local content and buying local. They give local business a fair crack."
"It's easy for big companies to give work to big contractors, but it's great when they go local. They soon see the difference between the locals and the rest."
He says the solar industry is evolving rapidly, which is allowing his team to install a more powerful system than the 800kW originally planned.
"We're using smaller panels with greater output."
Mr Neck says Espec, which is part of the Territory's Kolsen group of companies and has been operating for 20 years, was awarded the contract because it demonstrated that it had the capacity to do the job and had an impressive local content component, including Indigenous employment, which ADG rates very highly when awarding contracts.
"We take Indigenous employment very seriously," says Mr Howieson. "We're one of the few private companies that has a Reconciliation Action Plan. We're proud of that."
The new solar system – added to the solar farms built on Darwin airport land over the past few years – will mean that ADG is well on track to meet its ambitious emissions reduction target of net zero emissions by 2030.
Alice Springs airport can operate fully on solar power during daylight hours.
A new project, to be released on the ICN Gateway site in coming months, will see a significant number of car parks at Darwin airport covered with new solar arrays, providing shade and generating electricity.
ADG has several other major projects already underway at Darwin airport, including building new aerobridges and redeveloping the twin hotels.
About 40 construction-related Territory businesses are working at sites across ADG locations in Darwin, Alice Springs and Tennant Creek.
For more information on contracts go to: adg.icn.org.ai