NT Youth Business Awards
BUSINESS BRAINS
Young entrepreneurs were celebrated recently at the 2019 NT Youth Business Awards.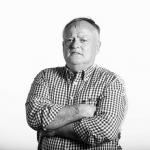 Words by

Nigel Adlam
Published

01 January 2020

Darwin High School won the overall trophy for the "quality and breadth" of its competition entries.
Nathan Lee, Year 12 student at Darwin High, won Category 1 – presenting a pitch and business model to potential investors – with his proposal for Northern Online Retail, which would provide website services to small businesses that couldn't create and maintain their own sites.
The runner-up was a team from Darwin High – Shirley Guok, Michelle Woo Xhin Yi, YuinLi Ho and Cheyanne Pusparajan – for their food retail proposal, Fusion Lab.
Category 2 – presenting a detailed business plan and evaluation – was won by students from Casuarina Senior College, Leilana Stone, Cindy Shi, Diana Biescas and Lucy Shi, for Crumbs and Ribbons, a chocolate and red velvet cake retail business.
The runner-up was students from Darwin High – Elleshya Khun, Amanda Lisboa and Phoebe Mitchell – for a food retail proposal called SweetAZ.
Nathan also won the Innovation Award.
Darwin High School Business and Enterprise teacher Jayant Prakash says students who entered the awards submitted business reports or operational plans and analysed markets, assessed opportunities for potential and growth, considered business structures, and created financial models and records.
"Some students ran their own businesses for a number of weeks," he says. "While food businesses were still popular and very successful, some students ventured out into less well established markets."
He says running the business is a "hands-on experience".
Guest speaker Miles McLoughlin, who owns innovative food and drinks company Gammon Creations, told students at the awards ceremony that business people needed passion and good time-management skills, plus a strong "platform" – something that people wanted to buy.
"Business is tough," he said. "There are hoops to jump through – and always bills to pay."
The Alice Springs-born entrepreneur and chef, who has cooked for everyone from Oprah Winfrey to the Australian Test cricket team and found time to write a novel, The Art of Walking, said he was first inspired to create unusual food when he was served a cola spider drink at Karen Sheldon's Dolly Pot restaurant in Tennant Creek.
The NT Youth Business Awards, an annual joint program between the Department of Education and the Department of Trade, Business and Innovation, is in its 31st year.
The awards:
promote the involvement of senior secondary school students in business education;
recognise student achievement; and
bring together industry and education in developing Northern Territory young entrepreneurs.
"Studying business, enterprise and innovation concepts and skill sets the scene for these young entrepreneurs and innovators to explore product and market opportunities," says Glenda Lockley, Teaching, Learning and Curriculum Officer at the Department of Education.
"Students may, in the future, go on to establish new commercial ventures in the Territory. An understanding of business concepts and principles can only benefit these young people as they embark on their careers beyond school."
Judges come from the departments of Education and Trade, Business and Innovation and the business community, including Emily Hardy, owner of Lulu and Daw in Darwin's Smith Street Mall. TQ