SOUTH32
Bush Medicine
Traditional owners are breaking into one of the world's biggest industries – with a little help from their friends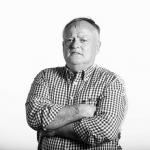 Words by

Nigel Adlam
Published

03 July 2021

A team of Warningakalina women founded Bush Medijina on Groote Eylandt four years ago to make skincare products using traditional recipes passed down by grannies, mothers and aunties over hundreds of generations.
The business is so successful that the team has outgrown their humble shipping container workshop – affectionately known as The Shed – and are looking for new premises.
Resources company South32 has formed an important partnership with Bush Medijina as part of a global community investment program.
The support allows the women to market their products effectively, bring in outside experts for guidance and visit interstate promotional events.
"Their help is invaluable," says Bush Medijina chief executive Nicole Prudames. "It's important to work with outside experts and to market what we produce."
The little company – slogan: traditional knowledge, modern skincare – sells balms, body butter, body scrubs, soap and shower gels, hair oils and lip balms, and a limited-edition range of clothing and jewellery.
The women harvest bush produce on Groote and combine it with natural and sustainable ingredients sourced from the most reputable suppliers in Australia.
Business has grown significantly, particularly over the past few months.
"The coronavirus lockdown forced us to concentrate on online sales – and that has worked very well," says Nicole.
Bush Medijina now has 18,000 Instagram followers and there are plans to begin exporting products. The social enterprise was launched after Traditional Owners said they wanted to set up a business that used their knowledge of bush medicine.
South32 was happy to help with much-needed funding.
Traditional Owner Gayangwa Lalara says: "We want to grow our business from a small seed to a giant tree, so it can stay strong, just like our culture."
Bush Medijina runs workshops for schoolgirls to pass on the ancient knowledge of bush medicine.
The women are honest about the grave social problems facing their community, such as domestic violence, chronic disease, youth suicide, substance abuse and illiteracy.
Life expectancy among Traditional Owners is only 48 – compared with 82.8 years for the non-Indigenous population.
The women say that many of their children and grandchildren are in prison – "and this causes us heartache and worry".
They believe that keeping their culture strong through community enterprises such as Bush Medijina will help combat social problems and nurture a generation that can "walk in both worlds".