DEPARTMENT OF INFRASTRUCTURE, PLANNING AND LOGISTICS
BUKMAK BOOSTED BY $51m CONTRACT
An Aboriginal-owned company has won a morale-boosting, multimillion-dollar contract to do work close to its heart – improving housing in remote Indigenous communities.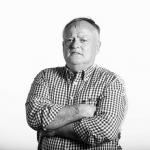 Words by

Nigel Adlam
Published

04 July 2021

Bukmak Constructions, which is owned by the Arnhem Land Progress Association, was awarded the $51.5 million contract by the Northern Territory Government under the HomeBuild Program.
It will build 87 new houses in Galiwin'ku in North-East Arnhem Land during the next five years.
The contract, awarded by the Department of Infrastructure, Planning and Logistics after a formal tender process, is a major triumph for an Aboriginal company and will raise morale throughout the Indigenous business community.
Bukmak is striving to build a sustainable, financially viable and successful construction business for the benefit of the community.
It wants to one day expand the business beyond Arnhem Land and become an industry leader in Australia's remote construction industry.
Since being founded in 2017, Bukmak Constructions has built a reputation for doing good work at a reasonable price and completion time.
The Territory Government contract will create an extra 42 jobs – doubling the workforce – including a swag of Indigenous jobs.
There will be five apprenticeships in carpentry and one in plumbing, plus 15 traineeships in a range of jobs, such as trades assistants, catering, housekeeping and commercial cleaning.
There will also be an additional 15 casual positions. Under the contract, Bukmak Constructions is building 16 two-bedroom, 48 three-bedroom, 19 four-bedroom and four five-bedroom houses.
It will also carry out expansions to 60 homes under the Territory Government's Room to Breathe initiative.
HomeBuild and Room to Breathe are key initiatives of the $1.1 billion Remote Housing Investment Package, Our Community. Our Future. Our Homes. a program being delivered by Territory Families, Housing and Communities.
Together Territory Families, Housing and Communities and the Department of Infrastructure, Planning and Logistics work to manage contracting in a way that supports local enterprises.
Bukmak is excited to have been awarded the major contract.
Company chair Micky Wunungmurra says the contract demonstrates that the Territory Government is showing trust in Aboriginal-owned businesses and listening to Aboriginal people's "wants and needs" in remote communities.
"This is not just about new houses but also jobs, skills and training," he says.
"We are pleased that the Government has awarded this contract as it now allows us to increase employment in our communities for Yolngu people.
"This will see Galiwin'ku have local employment for five years.
"This will house dozens of families, reducing overcrowding, and this contract will create a legacy for our people to have houses built by us for us. "This will support Bukmak to expand our business, to create sustainable local employment and to empower our people and move away from welfare dependency in remote communities."
Bukmak Constructions General Manager Steve Roberts says the contract will see Aboriginal people become qualified tradespeople during the five years.
"To have the Government acknowledge Bukmak's capability and capacity to deliver major works has given us the opportunity to not only upskill our workforce, but to create further work opportunities for Yolngu people outside of community once they graduate with their qualifications.
"This contract is only the start of what Aboriginal construction companies can do."
Bukmak means "everybody" in Yolngu Matha.
The company at first carried out small maintenance and repair jobs, mainly for the shire council.
But the Arnhem Land Progress Association wanted to resurrect trade skills that existed in the community in the 1960s when Yolngu people were competent in construction work.
The association's investment in the company allowed Bukmak to increase its capabilities, provide more local jobs, and offer a cost-effective alternative to the outsourcing of building work in remote communities.