DITT
BOOST FOR EXPORTERS
DARWIN-BASED MONSOON AQUATICS WAS NAMED AUSTRALIAN SMALL BUSINESS EXPORTER OF THE YEAR IN 2021 … EXPORTERS ARE NOW BEING OFFERED EVEN MORE HELP BY THE TERRITORY GOVERNMENT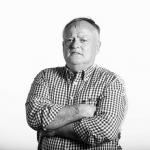 Words by

Nigel Adlam
Published

19 July 2022

Northern Territory businesses punch well above their weight in the highly-competitive export trade.
And a new grant program aims to help keep it that way.
The Northern Territory Government released the Global Trade Scheme program to help Territory businesses establish or expand their exporting capabilities.
The program provides an opportunity for the spotlight to be placed on our Territory products and services and showcase to the world that we truly are a premier trade destination.
There are three streams of support for businesses at the beginning of their export journey and for export-ready businesses wanting to grow and expand into new markets.
The Global Trade Scheme will help ensure Territory businesses remain competitive and well positioned to take advantage of new opportunities in the global market.
Each stream is based on a 50:50 co-contribution.
Stream 1: grants of up to $3,000 to help businesses become export ready. Business can engage a consultant to develop or update an export strategy or plan.
Stream 2: grants of up to $10,000 to help export-ready companies to grow existing and enter new export markets.
Stream 3: grants of up to $50,000 to help export-capable Territory companies to grow existing markets and enter new export markets through a cluster or industry association project.
Under Streams 2 and 3: businesses can use the grant to develop a new product or service develop or upgrade an e-commerce platform, website, social media, virtual trade fairs and other promotional resources engage a consultant to register intellectual property rights through the World Intellectual Property Office or the Chinese Trademark Office engage a consultant to help overcome jurisdictional barriers to trade, such as trade regulation, export regulation documentation, government licence, tax implications and legal implications trade fairs, business matching activities, in store promotions marketing consultants, promotional literature and advertising.
Individual businesses must have a minimum turnover of $75,000 and a maximum turnover of $10 million and be an enterprise needing help to become export-ready or an enterprise that is export-ready to begin export activities or an export-capable company seeking to grow existing and enter new export markets.
Grants are open and will remain open all year round or until grant funding is exhausted.
The Global Trade Scheme is a part of the Government's International Engagement Strategy 2022-2026 and has been designed to align with the needs of industry.
For more information and to apply, visit nt.gov.au/global-trade-scheme