ABORIGINAL STOCKMEN
BLACK COWBOYS
WARNING: READERS SHOULD BE AWARE THAT THIS ARTICLE INCLUDES IMAGES AND NAMES OF DECEASED PEOPLE THAT MAY CAUSE SADNESSOR DISTRESS TO ABORIGINAL AND TORRES STRAIT ISLANDER PEOPLES.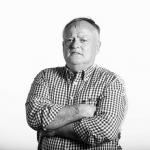 Words by

Nigel Adlam
Published

06 October 2021

Aboriginal stockmen played a key role in opening up Northern Australia to the cattle industry. Black Cowboys, as they became known, were recognised as being superb horsemen – and women. The NT Cattlemen's Association is working to get Indigenous Territorians back working on pastoral properties. Here we pay tribute to a generation that helped change the face of Northern Australia – the Black Cowboys.The Australian Stockman's Hall of Fame at Longreach pays tribute to the Aboriginal stockmen who played a crucial part in opening up northern Australia to the cattle industry.
Curator and researcher Delyna Baxter says the role of Indigenous people on Outback stations has sometimes been overlooked.
A display at the Hall of Fame includes a "wall of honour" for Aboriginal stockmen.
"Without Aboriginal people, I don't believe it would have been quite as successful as it was," she told the ABC.
"That knowledge of country, the knowledge of where the good grasses were, and where the waterholes were, and also their almost 'sixth sense', if you like, of working with animals.
"I have heard stories of people who were able to count cattle as they were coming into the yard – they knew which cow belonged to which calf, and they knew bloodlines of cattle as well."
The Northern Territory doesn't pay tribute to our Black Cowboys as we should. Maybe a Drovers' Hall of Fame at Newcastle Waters Historical Township would be a fitting place for us the recognise their contribution.
CHARLIE FLANNIGAN
Charlie Flannigan is probably the most famous – and infamous – Aboriginal stockman to have worked in the Northern Territory.
He used to drive 20,000 head of cattle from Richmond Downs in Queensland to the top of Northern Territory.
The drive was known as Hells Gate Track after the Hells Gate break in the escarpment near the Palmer River.
Charlie first came to the Territory from his native Queensland in 1883 as one of the drovers who brought the first herd of cattle to Wave Hill and Victoria River Downs stations.
He was considered a master stockman and rode Cygnet to victory in the Palmerston Cup and two other races in 1887.
In 1892, the Aboriginal-Irish ringer shot dead Auvergne Station manager Sam Croker.
There are two stories to the killing – one that there was an argument over a game of cribbage, the other that the two men had a long-standing feud to settle.
Charlie hid at Auvergne, 50 kilometres west of Tennant Creek, for a week when he killed Croker.
Curator Don Christophersen believes that Croker fired the first shot and a Wild West-like gunfight followed.
Charlie fled across the border to Western Australia but then turned himself into police and was transported by boat from Wyndham to Fannie Bay Gaol in Darwin.
He was tried and sentenced to death.
Despite a public outcry that saved several other prisoners due to be executed, he was hanged on 15 July 1893 – the first legal execution in the Territory – after declaring: "I'm sorry for the life I led but I'm sure it will be okay where I'm going."
Earlier he had said: "Not sure whether I'll become a stoker in hell or come back with wings on."
A contemporary newspaper article said: "Since his conviction the prisoner had maintained a cool demeanour throughout. His chief expressed desire was that he should not show the white feather.
"Although admitting the crime for which he was sentenced, he showed no contrition or desire to avoid the death penalty. He slept well last night, and breakfasted and smoked this morning, and mounted the scaffold alone.
"The whole arrangements for the execution were carried through successfully, and death was instantaneous."
Apparently, this was a great relief to authorities who had put much effort into not messing up their first hanging.
Charlie produced 82 drawings while in Fannie Bay Gaol depicting his life, his work and his arrest.
The drawings are held by the South Australian Government.
Territory Arts Minister Chansey Paech says: "These are strong images that document the life of a hard worker who came to the Territory as our pastoral industry was still in the throes of development.
"A talented artist who showed great attention to detail, Flannigan produced these works while impeded by leg shackles and handcuffs."
Surely South Australian authorities should give the drawings to the Territory so that they can be exhibited in the new Aboriginal Art Gallery in Alice Springs.
DAWSON DODDS
Dawson Dodds is one of the many Indigenous workers who have helped to build the Australian cattle industry into what it is today. Dawson was born on the Barkly Tableland at Brunette Downs where his father and grandfather worked as stockmen. Dawson has travelled and worked his way all around the Northern Territory gaining valuable experience working with stock and when this photo was taken in 2013 he was working for K. D. Rural who are contractors working at Brunette Downs Station. 
GWOYA JUNGARAI
Nearly every Australian has seen the proud, defiant face of Gwoya Jungarai.
His image is on the $2 coin.
Gwoya, whose surname is spelt Jungarai, Djungarai and Tjungarrayi, was born in the Tanami Desert in the Northern Territory.
He survived the 1928 massacre near the Coniston cattle station in Central Australia.
Official records say 31 Indigenous people were murdered, but historians believe the figure is up to 110.
Gwoya is not just on an Australian coin – he was also the first Aborigine to appear on a postage stamp.
He was known as One Pound Jimmy because he charged a pound for any odd job.
The Warlpiri-Anmatyerre elder also trapped dingoes and made boomerangs for sale.
He is believed to have worked at Napperby, Hamilton Downs and Central Mount Wedge stations.
Gwoya's image on the $2 coin is taken from a 1935 photograph by Roy Dunstan.
The photographer took the shot under the direction of Melbourne tourism executive Charles Holmes, who later wrote: "During a visit to the Spotted Tiger mica mine out east of Alice Springs, I once met as fine a specimen of Aboriginal manhood as you would wish to see. Tall and lithe, with a particularly well-developed torso, broad forehead, strong features and the superb carriage of the unspoiled primitive native, he rejoiced under the name of One Pound Jimmy."
The image was used as the cover of Walkabout magazine and was later used in tourism campaigns.
People were fascinated by Gwoya and would seek him out to ask for his fingerprint – he couldn't read or write.
Early newspaper reports say the proud Indigenous husband and father didn't like his celebrity status – and shaved off his beard to become less recognisable.
STOCKWOMEN
FROM NATHAN MORRIS OF THE ABC
Pushing 60, Maudie Moore was still chasing scrub bulls on horseback — a testament to her reputation as one of the best "stockmen" you could find around the 1950s in Western Australia.
Ms Moore is just one of the women whose stories feature in a thesis by PhD candidate Tauri Simone about the role Aboriginal stockwomen played in the Australian pastoral industry.
"There's a whole lack of and gap about the Indigenous participation and especially women."
While the contribution of Aboriginal people to the pastoral industry has long been acknowledged, Ms Simone sensed a gap in the historical record.
"In the 1930s, you find lots of information about Aboriginal stockmen and their participation in the industry starts coming out," she told the ABC in 2018.
"I thought, 'Well hang on, I know that the frontier started long before that', so I went back to the 1860s and that's when I found where the women were."
After many men were killed in the frontier wars — multiple conflicts between Europeans and Aboriginal people — a burgeoning Australian pastoral industry turned to Aboriginal stockwomen.
"Men were decimated by the war so there were only women and old people left on the station, so they had to be the ones doing the work," Ms Simone says.
To build her research, Ms Simone had to dig through old government policy documentation, doing a lot of research and "reading between the lines".
She had to account for the social and legal realities of the time.
The stockwomen were such proficient horse riders that they often were in charge of teaching the station kids to ride.
Reading through old drovers' diaries and using published work from historians, such as Henry Reynolds and Dr Anne McGrath, as a starting point, Ms Simone was able to work her way back.
In the process, she came across the stories of head stockwomen – one of them was Maudie Moore, a renowned horsewoman on Durham River Station in the Kimberley.
"She would have had to organise everything," Ms Simone says. "She would have had to traverse the land so she would have had to know where she was going, where the water sources were.
"You can't afford to get lost with a few thousand head of cattle that you're following."
Ms Simone says taking charge of marking, tagging, counts, and managing a team of stock workers was a big job by any standards.
"For an Aboriginal woman who's come to an industry unfamiliar to her, to excel is extraordinary, especially in the times these women were doing it. There's no power, lugging water, it's hot, flies.
"Aboriginal women are under-recognised and under-acknowledged for the participation that they've had, especially in the culture that has manifested today between non-Indigenous and Indigenous people within Australia."
EQUAL PAY
For white civil rights activists in the 1960s, equal pay was the basic marker of acceptance and social inclusion in Australian society.
Shirley Andrews, who helped establish the Equal Wages for Aborigines committee, says people who were paid such a small proportion of the basic wage were not able to live like white people, as required under the assimilation policy.
Aboriginal workers had concerns other than wages.
For example, the Gurindji pastoral workers were unhappy about their appalling living conditions: a diet of salt beef, damper, sugar and tea, and white stockmen coming back into camp when the Aboriginal stockmen were still out with the cattle, and taking advantage of Aboriginal women.
In 1968, the Conciliation and Arbitration Commission ruling on equal wages in the cattle industry came into force.
When the case was being heard in 1966, the Commission accepted the employers' evidence that "many of them expected to change over to white labour if Aborigines are to be paid at award rates".
This did happen and many Aboriginal stockmen faced unemployment for the first time.
The achievement of equal wages in the pastoral industry thus turned out, for many, to be a hollow victory. Families and whole communities were turned off properties where they had worked for generations. People drifted into towns and were given "sit down" money. They were no longer able to fulfil obligations to their country.
The Gurindji people at Wave Hill, however, walked off the job, camped at Wattie Creek and refused to move.
Source: National Museum Australia