Deliverish.com.au
BIG THINKERS FIND A WAY
When the going gets tough, Northern Territory business gets innovative.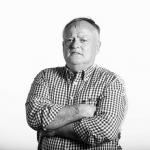 Words by

Nigel Adlam
Published

01 July 2020

Darwin restaurateurs weren't going to sit back and do nothing during the coronavirus lockdown. They knew they needed to pivot their business model quickly to pick-up and delivery.
So, they approached marketing professional Michael Hawkes and asked him to create an online ordering platform for takeaway and homedelivery food. Deliverish was born under the banner "support local and order direct" – and it has been an extraordinary success.
For a nominal monthly fee, restaurateurs now have access to the best of online ordering technologies, plus also a marketing hub website that promotes their restaurant's menus, opening hours and ordering information on a refreshingly user-friendly website.
Michael, who owns digital growth agency Captovate, says many hungry Territorians don't realise that a big slice of their money is going interstate – or even overseas – unless they order takeaway food directly from the local business.
It has been estimated that when deliverish.com.au reaches 200 businesses a staggering $2 million a month will stay in the Territory. "Deliverish doesn't charge commission on takeaway orders, so the local business gets to keep all the revenue," Michael says. "We've created a system that costs businesses next to nothing.
"This is all about Territorians – Deliverish was started by Territorians for the benefit of Territorians. "Our motto is: powered by Territorians keeping it local." Michael, who is providing web, television and radio marketing for the project, says deliverish.com.au has a life after the pandemic.
"We don't want this system for just three months but for 20 years," he says. "I feel a great responsibility to make this work."
Michael was only three years old when he moved to Darwin in the 1970s – his father was a building materials supplier and helped reconstruct the city after Cyclone Tracy.
He studied information technology at Charles Darwin University and founded Captovate 15 years ago. Michael understands the need for Territorians to stand by each other – he has always been grateful for the support he has received from so many other Territory business owners. TQ