Oasis Tourist Park
BEN'S OASIS
A young Territory-born entrepreneur well-known for his sporting prowess has bought one of the Top End's favourite tourist parks.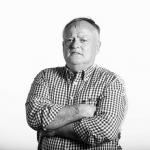 Words by

Nigel Adlam
Published

01 July 2020

Since taking ownership, Ben Reichstein has upgraded the Oasis Tourist Park, which sits in a beautiful tropical setting just off the Stuart Highway in Virginia, on the outskirts of Darwin.
The location – a sanctuary close to Darwin and on the road to Kakadu and Litchfield national parks – coupled with great facilities and a friendly atmosphere have earned the park top rating on the popular camping app Wikicamps.
"The feedback from guests is very positive," says Ben. "People love staying here. They particularly like the laid-back atmosphere, personalised service and nice shady nature of the park. "We get a lot of repeat visitors. Many come every year – and insist on having the same campsite every year and stay for several months, escaping the southern winter."
Ben wants Territorians to encourage their rellies and friends to stay at the family-owned park when they visit the NT. Oasis Tourist Park has 11 cabins and 86 campsites, and caters to everyone from grey nomads, seasonal workers, travelling families, weekend campers and backpackers. Well‑behaved pets are also allowed.
The jewel of the park is the brand-new camp kitchen, where guests like to mingle and swap travel stories, as well as a swimming pool, numerous barbecue areas, amenity blocks, laundry, shop with basic supplies, such as gas, ice and drinks, and wifi. Tour bookings are available at the reception.
Ben was born in Tennant Creek where his parents, Terry and Pauline Reichstein, who arrived in the town in a combi van on a trip around Australia and ended up staying for 20 years, played an important role during the gold rush era by carting iron ore, maintaining roads and running a bus service transporting workers to the mines. "I grew up with an appreciation for hard work and what you can achieve if you are prepared to dig in and have a go.
"Owning a tourist park suits me. It's hard work and I have big plans. But I enjoy travelling – and if I can't travel myself, I like talking to guests about their travels. "I love the Territory and I love promoting the Territory. "We're not a big park owned by a big chain.
This is a boutique park owned and operated by Territorians with a genuine care for customers." Ben gained a degree in commerce from Adelaide University and then returned to the Territory in 2012 to work in the public service taking up a graduate position with the Department of Treasury and Finance.
He gave up a well-paid, secure job as a senior administration officer last year to buy the Oasis Tourist Park. "The public service wasn't for me – I always wanted to follow in my parents' footsteps and work for myself. But I've given up an easy life and a lot of job security to do it." Ben played cricket in Alice Springs as a boy.
"Mum and Dad would drive the 1000-kilometre return journey from Tennant to Alice every weekend just so I could play." The family later moved to Alice Springs, where Ben attended St Philip's College – and was Dux of School in years 11 and 12. Ben played first grade cricket in South Australia for several years and regularly represented the NT in the Australian Country Championships and the Strike League after playing a stint in England.
At the age of 26, he returned to his other childhood passion of motorsport and joined the Australian Formula Ford circuit for three seasons. More recently, Ben played two seasons of AFL football winning a reserves premiership with St Marys.
Sport is off the table for now while he and his wife Yasmina focus on the business and their baby, Isabelle. "I have been incredibly lucky to be able to pursue various passions in my life and I wouldn't have been able to do this without the support from my family and my beautiful wife. "I look forward to welcoming and sharing yarns with travellers over the coming years." TQ