BEEF REPORT
BEEF REPORT
INSIDER MARKET INTELLIGENCE FOR THOSE WHO LIVE OUTSIDE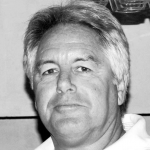 Words by

Ross Ainsworth
Published

01 January 2020

INDONESIA
Slaughter steers $4.17kg live weight (Rp9,600 = $1AUD)
Slaughter steer prices remain weak as large numbers are emerging from the very full feedlot network while demand remains subdued. Fat cows are selling for as low as Rp38,500 in Lampung while rates of Rp41k or better are possible for the very best stock in West Java.
The weak market is probably a combination of two factors, reduced demand during the Islamic calendar month of Safar, which I am told is a time when celebrations, weddings and parties are less common, while the large numbers ready for sale from the feedlots are simply too many for the market reflecting the large feeder imports during June (60k) and July (78k).
Butchers hate overfat cattle so the vicious cycle commences where fat cattle are retained because the feedlot hopes for a better price while these fat cattle grow still fatter at significant cost and the price offered falls even further. Preliminary figures for October suggest that imports were at a much more sensible level of around 45,000 head. MLA has confirmed that the official import numbers for September were 45,000 head, so the slaughter cattle market is likely to return to normal supply levels by January/February.
I have been informed by reliable sources that during October importers were advised that their import permits are once again freely available to all importers as long as they agree to follow the new requirements of importing breeding heifers at a rate of 5 percent of their feeder numbers. The timing of this new initiative is likely to be frustrated by the shortage of surplus breeding females available from northern Australia. Once the northern drought breaks this coming wet season, the supply of surplus breeding heifers will dry up and the price of what is available will reach historic highs.
October saw Syahrul Yasin Limpo appointed as Minister for Agriculture. Mr Limpo is from Sulawesi and is a career bureaucrat and politician. I rang quite a few people around the industry but none that I spoke to had any experience dealing with him so we will just have to wait to find out his approach to Ag policies.
Traders report that there is plenty of Indian beef in the marketplace while there is still no confident predictions about when Brazilian beef will hit the market. What has been claimed by traders is that the price of this product is predicted to be higher than Indian buffalo but lower than Aussie product. Considering the impact of the drought and world markets on low-end Australian beef, the future prices for this product are likely to rise strongly once the drought breaks, so Brazilian beef might end up with a wide margin of safety below the limited and expensive Australian competition.
VIETNAM
Slaughter steers $4.68kg (VND15,800 to $1AUD)
Slaughter cattle prices for cattle sourced from Australia have risen for the first time in many months with a jump of about Dong 1000kg across the board. This has taken the slaughter steer indicator rate to Dong 74,000kg, while bulls and the very best steers can achieve as high as Dong 77,000kg (AUD$4.87) in Hanoi where cattle prices are always higher than in the south.
Townsville remains the dominant port for Vietnam as it is ideally placed to supply the 80/20 slaughter/feeder mix required by the Vietnamese. Monthly shipping numbers are surging: 11,800 in July, 23,500 in August and 25,500 in September. The average monthly export for 2018/19 was 20,000 head.
CHINA
Slaughter cattle $6.73kg (RMB 4.83 = AUD$)
Slaughter cattle prices have been relatively stable at their recent highs with the average of the rates in Beijing and Shanghai Y32.5kg. The same cannot be said for pork, which my agents report has risen by almost 50 percent in Beijing and around 17 percent in Shanghai.
The catastrophe of ASF continues to play out across China (and the rest of the region) with the government desperately trying to increase imports by aggressively licensing new sources of imported beef, chicken and pork from around the world, while they do their best to bring the epidemic under control so they can begin the massive task of herd rebuilding.
A Chinese expert pointed out that for the next 3-5 years the local pork supply will experience a production gap of 15-20 million tons per annum. Total world exports of pork are about 8.5 million tons with EU, Canada and the USA producing 80 percent of this figure.
ASF is already having enormous social impacts in related industries creating new sources of social and commercial disruption leading to unemployment and a reduction in the progress of national poverty alleviation programs. Just imagine the problems posed by the urgent need to dispose of 150-plus million pigs spread randomly across the nation in less than 12 months.
The bottom line is that the only real hope for a relatively quick recovery (3-5 years minimum) is if a vaccine can be developed, but this will take a long time to bring to the market so the tragedy will continue to roll on for many years yet.
China's increasing demand for imports of meat will push the Australian industry to provide more product at a time when production is about to collapse with the end of the drought, whenever that might be.
At least in the tropical north, a relatively normal wet season will see a very large proportion of breeding females retained in the herd, which will result in a rapid fall in stock available for slaughter.
The combination of this exceptional global demand at the same time as a collapse in the Australian capacity to supply will drive Aussie cattle prices to historic highs. A weakening AUD$ will only add fire to these flames.
PHILIPPINES
Slaughter cattle $4.94kg (Peso 35.0 to AUD$1)
Slaughter cattle prices have not changed, although my agent reports that beef prices have made some small upward moves in what is expected to be a trend if the ASF outbreak continues to expand. At the moment the authorities have been successful in restricting the disease to Luzon, but their chances of keeping it that way are limited given the experience in the rest of the region.
THAILAND
Slaughter steers $4.20kg (Baht 20.7 to $1AUD)
Slaughter cattle prices have dipped sharply across Thailand as a result of a new outbreak of foot and mouth disease. This has caused local prices to drop to a range of 85 to 90 baht per kg live weight. FMD will result in the blocking of exports to regional neighbours as well as the general disruption to national stock movements. Thailand remains the only major pig producer in the region to continue to maintain its freedom from ASF. TQ