BEEF REPORT
KEY POINTS • Covid across Asia and high cattle prices in Australia combine to crush the live export trade out of Northern Australia. • The live trade slowdown has resulted in a significant number of ships dropping the anchor for maintenance or searching for work elsewhere. • All eyes are on the shipment of Brazilian bulls due to arrive in Vietnam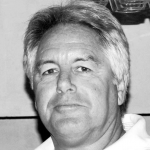 Words by

Ross Ainsworth
Published

06 October 2021

INDONEDIA
SLAUGHTER STEERS $4.75KG LIVE
WEIGHT (RP10,400 = $1AUD)
Slaughter steer prices remained steady while demand from butchers was weak leading to a continuation of the build-up of overfat cattle in the feedlots. Slaughter price reports ranged from a high of Rp52,000kg live for the best steers in Java to Rp47,500 in Lampung. Fat cow sales were reported as low as Rp44,000kg live weight in Sumatra. Considering the numbers on feed, the anaemic demand and the fact that slow sales mean cattle getting fatter than the market prefers, it seems likely that prices will weaken further in the coming months.
An unfortunate combination of Covid-19 crushing incomes in Indonesia at the same time as cattle prices continuing to rise even higher in Australia is creating an exceptionally difficult commercial environment for the trade. For the first time in years, shipping companies are finding it difficult to find a customer for their next voyage. For the past few years many ships have been booked on long-term charter, usually one year at a time. My advice is that most of those term charters are not being renewed once their term expires. This takes the pressure off exporters to continue to run ships at a loss, so the heat is now back to the shipping companies who have to find alternative employment for their vessels. This might mean movement to another part of the world or dropping the anchor for maintenance. Owners will also review their older vessels with the potential for some to be scrapped.
During August President Jokowi signed a decree to establish the National Food Agency, which has the task to coordinate, formulate and establish food availability policies, and stabilise food supply and prices to promote national food security. The agency's authority covers nine staple foods: rice, corn, soybeans, sugar, onions, garlic, eggs/poultry, beef and chillies. The regulation appears to ban private companies from importing these staple foods. Given that these roles are already managed by a number of other government agencies, including the Ministries of Agriculture and Trade, as well as Bulog and private enterprise, it will be interesting to see who is finally in charge of what.
Indian buffalo meat continues to be absent in the supermarkets surveyed by my reporter although others advise that it is still available at some outlets.
Darwin feeder cattle exports to Indonesia during August totalled 25,670, a surprisingly strong number considering the weakness in the market. This may be due to a common business practice of the trade in which an exporter tries to sell more than one shipment to their customer in advance with confirmations of consignments often made months before the stock are actually delivered. While back-to-back shipments help to keep the operational costs down, it can have a rather nasty outcome if the price of cattle rises sharply above predicted levels. In this case, the risk can be offset by buying all of the contracted cattle for the scheduled price at the time when the multiple consignment deal is done. This means a large investment in stock for an extended period so there are additional costs.
Covid cases fell dramatically during August, although this may be partly due to a new focus on vaccination rather than testing. Advice from Jakarta indicates that the situation is still very serious regardless of the statistics. In Bali, the vaccination numbers are very encouraging with 72 percent of the population having had one vaccination while 46 percent have had their second dose. These figures are even more encouraging considering that the population that these numbers are based on includes all children, so the percentage of double vaccinated adults could well be more than 60 percent already. Health authorities report that the rate of vaccinations delivered across Bali is about 39,000 per day or close to 250,000 million per week.
VIETNAM
Slaughter steers $4.94kg
(VND16,600 to $1AUD)
Slaughter rates in dong continue to hold steady at their recent levels during August but like Indonesia, domestic demand is very soft, so the demand from butchers is extremely weak. The Covid-19 pandemic continues to rage out of control with daily cases during August 50 percent higher than last month, although the extreme peaks in new daily cases reported have declined. The resulting lockdowns in some parts of Vietnam are so strict that the importer of our shipment had to get special dispensation from the health authorities for the cattle trucks to travel to and from the port to discharge our vessel. Health precautions at the ports are the strictest that I have seen, including during the main pandemic surge in mid 2020.
CHINA
Slaughter cattle $7.53kg live weight
(RMB 4.70 = AUD$)
Slaughter prices have declined very slightly in local currency with the Shanghai/Beijing average rate falling from Y35.9 in July to Y35.4 by late August. The apparent rise in the AUD rate above is due to currency exchange movements. There was no consistent pattern of price movements with retail beef, chicken or pork prices in Shanghai or Beijing during August.
As reported by Beef Central, the two recent atypical BSE cases in Brazil will lead to a gap in beef shipments to China. Last time this occurred as a result of atypical cases, exports were halted for only two weeks. Given that Brazil is China's largest exporter and Argentine exports are temporarily halted there could be a short but sharp downturn in product available in the market in the coming months.
THAILAND
Slaughter steers $3.73kg
(Baht 24.1 to $1AUD)
Prices of slaughter cattle remain weak, which is not surprising considering that new Covid cases reached a peak during late August and still remain at the very high levels seen in July. Consumers have their movements highly restricted and their incomes are reduced so until Covid is brought under control the market for everything including beef is likely to remain depressed.
I have been receiving reports from a number of diverse sources that the situation in Myanmar could soon be moving towards civil war. Reports suggest that there may be some level of coordination between the many traditional ethnic rebel groups and large numbers of the civilian population opposed to the military takeover. Considering the rebel groups have always had easy access to weapons and military equipment there seems to be potential for this situation to escalate into large scale clashes across the country.