Beef Report
BEEF REPORT
Darwin Feeder Steer prices were generally stable during August to end the month at around $3.40kg live weight.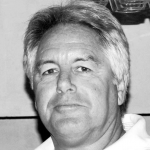 Words by

Ross Ainsworth
Published

01 October 2020

INDONESIA SLAUGHTER STEERS $3.83KG LIVE WEIGHT (RP10,700 = $1AUD)
Slaughter cattle prices saw another small rise, up about 500Rp, to push the indicator rate to Rp41,000kg live weight. While Indian buffalo meat is back in the retail market, its availability remains limited. But despite short supply its price still needs to be discounted to sell.
Demand for everything in Indonesia except facemasks is down as household spending power has crashed during the pandemic. But fresh beef seems to be able to maintain or even strengthen its price in this economic climate while the cheapest red meat product needs to be discounted.
This suggests that the demand and supply fundamentals of the two products are becoming
disconnected. When Indian buffalo meat first appeared in the market it was essentially sold as a cheaper beef option and took a significant share of the market away from fresh beef.
Perhaps now the consumer concept of it is as an entirely new category of red meat – cheap, low-quality, frozen buffalo, which competes less and less with real fresh beef. If this is the case then fresh beef may well be able to claw back some of its lost market share when the economy recovers. This will be very encouraging for importers who are otherwise seeing their trading position eroded through a weaker local currency and higher landed prices for feeders.
Given this squeeze, any lot feeders not able to achieve above average performance in the feedlot will find it difficult to survive. The July import number dropped back to a more normal 40,000 head while August shipments were similar at 38,500, which should give importers comfort that the market is not about to suffer from another bout of oversupply.
Darwin feeder steer prices were generally stable during August to end the month at around $3.40kg live weight. Prices tend to be more volatile in Townsville as a result of many more market influences and sale options.
Falling grain prices will also improve the capacity for Queensland feedlots to compete for stock, which are in many cases similar to those sought after by live exporters to Vietnam. Beef Central recently posted an article in which it reported: "Australian slaughter cattle are now officially the most expensive among major beef exporting countries in the world."
While this is true, our geography means that in respect to the live cattle trade, none of the other cheaper options can hope to compete for delivery of live animals to Asia. Box beef, however, is a very different matter.
VIETNAM SLAUGHTER STEERS $4.29KG (VND16,800 TO $1AUD)
Prices for slaughter cattle were unchanged at Dong 72,000kg live weight. Both July and August shipments have gone against the trend, dropping down to 17,300 and 15,700 head respectively, which are just a little below the medium-term average. Importers have the same problems as their counterparts in Indonesia with demand reduced by the pandemic, a weakening local currency and higher CIF prices.
The main difference in Vietnam is that their favoured meat is pork and it has taken a massive hit as a result of the regional African swine fever outbreak, so demand for beef has experienced a compensatory benefit not present in Muslim Indonesia.
Recent OIE figures show that the Vietnamese government reported that its pig population dropped by almost 6 million head since 2018 with infection recorded in all of its 63 administrative divisions.
CHINA SLAUGHTER CATTLE $6.73KG (RMB 5.0 = AUD$)
Slaughter cattle prices moved almost 5 percent higher in Beijing and Shanghai with the live price averaging Y33.65kg. In Beijing, the price for Holstein bulls was Y29.2. Beef prices in wet and supermarkets were sharply higher in Beijing, while retail rates remained steady in Shanghai.
Retail pork was also 11.5 percent higher in Beijing but steady in Shanghai. Hellenic Shipping News reported that while exports of most products from New Zealand were down during July, the outstanding performer was the export of 30,000 live dairy cows to China. This seems an extreme number for a single month, but considering the large vessels being employed in the trade and the very strong demand from China perhaps it is correct.
PHILIPPINES SLAUGHTER CATTLE $5.79KG (PESO 35.4 TO AUD$1)
No change in live animal or retail beef prices once again. Generally depressing reports from my agent that prices are flat across the board with both supply and demand (for just about everything) decreasing. Everyone is very weary of the pandemic with little sign of improvement in the near term.
THAILAND SLAUGHTER STEERS $4.69KG (BAHT 22.6 TO $1AUD)
Slaughter cattle prices increased by 12 percent to Baht 106kg live weight as a result of a sudden restriction in supply caused by a surge of Covid-19 cases in Myanmar leading to closure of the border, including the main cattle crossing point of Mae Sot. Feeder prices remain steady at Baht 120kg live weight. TQ