McArthur River Mine
BEC'S CAREER TAKES OFF
The sky is the limit for McArthur River Mine's Bec Lampton.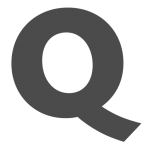 Words by

Steve Rowe
Published

01 October 2020

There are a lot of important jobs at a mine, but none come close to ensuring people get home safely to their loved ones at the end of each swing.
Rebecca Lampton is part of the team in charge for this immense responsibility at McArthur River Mine. Bec began at the mine in the administration team in 2012, where she quickly earned a reputation for being one of the friendliest people on site. Even eight years on she still feels uncomfortable if she doesn't know someone new.
"It's hard with new people but I try hard to put faces to names," she says. "I think, 'Who are these new people'? I'm not comfortable with that."
In April 2019, Bec was asked if she was interested in an Airport Reporting Officer (ARO) Indigenous traineeship that had come up on site.
"The Health, Safety, Environment and Community Manager was dawdling at my desk and looked at me and said, 'Bec, what do you think about the ARO training position?' and I sort of looked at him funny and he said, 'It's an Airport Reporting Officer'. " I said I know what it is but what are you asking me for. "When I realised what he was asking me I said I would be very interested." Bec is a born-and-bred Darwin girl.
After finishing Sanderson High School, she toured with the National Aboriginal Islander Skills Development Association where she danced for two years before moving back to Darwin to welcome her daughter Shakira. Despite beginning her career in dance, the sports-mad Bec always knew she wanted to work in travel.
"I knew I'd be doing something in travel from way back. I actually wanted to be a flight attendant." In her role as an ARO, Bec has a hefty load of responsibility – something that her supervising mentor Christopher Pratt says she thrives on.
"I have known Bec for years and knew she would be good at the ARO role. She has a strong work ethic, is kind-hearted, determined and wants to learn," Chris says. "This is only the start for Bec."
This sentiment is shared by McArthur River Mine's General Manager Steven Rooney.

"Bec perfectly represents the type of person we want to work here at McArthur River Mine," he says.
"She has been a great ambassador for the Indigenous traineeship program and offers an example to others on site to look for opportunities to upskill and try something new."
The Indigenous Traineeship completed by Bec forms part of McArthur River Mine's larger recruitment strategy, with local and Indigenous employment being key focus areas.
"We have set ourselves the target of 30 percent Indigenous employment by 2023," says Steven. "With our Cultural Respect Strategy guiding the way, I am confident we will meet this target and continue to lead the way in Indigenous recruitment and retention in the Territory."
While Bec admits her job involves a lot of responsibility, she says she wouldn't have it any other way. "I love all aspects of being an ARO.
"People don't realise all the responsibilities this job entails and rules and regulations from
CASA we have to follow. Every day we are making sure the runway is clear of foreign objects – objects are an issue from a 50 cent-sized rock and recently we've had some trouble with migrating birds."
Often being caught staring out of her window at the view by her supervisor Chris, Bec thinks she is the luckiest person in the world. "I say it to everyone: we have the best office in the whole wide world. "Sunrise and sunsets are OMG… I can't help smiling because it's just a beautiful sight."
Bec is looking forward to finishing the Bureau of Meteorology component of her studies and continuing to progress in her role.
"I'd like to be here for a very long time. "What can I say – it was just a privilege to be asked to do this and know that people support you in this and say 'you can do this; you can do the job.
"The sky is the limit." TQ
FAST FACTS
• 19% current Indigenous employment
• Target of 30% Indigenous employment by 2023
• 80 jobs created for Territorians through MRM's Indigenous Trainee Program over the past 4 years
• Cultural Respect Strategy implemented to provide a culturally safe and inclusive workplace
• Cross cultural awareness training is compulsory for all employees and contractors.