Milner Meat & Seafood
BAND OF BROTHERS RUN TOP BUTCHERS
Serving high-quality meat is in the Nelson blood – brothers Sam, Tim, Dean, Shaun all trained as butchers.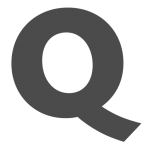 Words by

Jack Adlam
Published

01 October 2020

They had worked in the butchers on Saturdays with their Dad since they were young.
Sam, Tim, and Dean Nelson now own and run Milner Meats and Seafood in Alice Springs. The shop is renowned for the breadth of its offerings, which include staples such as beef lamb, pork and chicken, plus top-quality seafood.
Much of beef and lamb comes from the family farm in South Australia. The seafood gives the pretty little town in the heart of Australia an arm out to the sea. It includes fresh fish, live oysters and live mussels, plus whole cooked king prawns direct from the trawler, and king crab claws from Alaska and other frozen seafood.
"We find people love having the opportunity to buy fresh seafood being so far away from the sea," says Sam. "People often wonder how it can be fresh. But our seafood comes out of the markets sometimes as late as Tuesday morning, is put on transport and we would have it for sale in our cabinet on the Wednesday before lunch."
Milner Meats, which has been operating since 1984, also sells game meats such as goat, camel, kangaroo, emu, crocodile and venison. "Our main game sellers are camel burgers, camel and date sausages, and crocodile and cranberry sausages."
There are plenty of barbecue sauces, as well as pickles and pasta from New York, and a choice of European cheeses to pair with a gourmet cut of meat. Hidden among the sauce collection is one so potent customers are required to sign a waiver before buying it.
Milner Meats also sells wholesale to other businesses, such as restaurants, cafes, pubs and clubs, plus community stores in the Northern Territory and interstate. Staff are trained to be able to offer customers cooking advice.
"We find this is one of the reasons people prefer to shop in a butcher's rather than a supermarket," Sam says. "We encourage our staff, especially the apprentices, to try as many of our products as they can to be able to have the knowledge needed to give advice."
Milner Meats is deeply rooted in the community. "We get so much support from our local customers. I think this is because Alice is a small town and people know how important it is to support local business, knowing the money they spend with us goes back into the town."