MINDIL BEACH CASINO RESORT
AVRIL'S A SAFE BET
Avril Baynes never dreamed that she was on a date with destiny when her uncle and aunt took her on a driving holiday from South Australia to Darwin in 1987.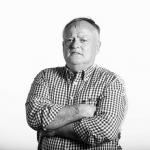 Words by

Nigel Adlam
Published

01 January 2021

The 14-year-old girl fell hopelessly in love with the Northern Territory. "I loved the transformation from the beautiful red rock country of Central Australia to the lush, tropical north," she says. "The scenery was stunning. "It was exciting. I felt the whole place was almost untouched. Why would you want anything more than the Territory?"
Ms Baynes has just been appointed General Manager of the iconic Mindil Beach Casino Resort in Darwin. She is the first Territorian – and first woman – to gain one of the most prestigious jobs in the NT hospitality industry and is now one of only a few female casino bosses in Australia.
She has an impressive background and all the right qualifications for the job. Ms Baynes was thrilled when she was offered the top role, but not completely surprised, because the stewards of the prestigious property, Delaware North, have a strong track record of connecting with local communities and promoting talented staff members.
"It shows that they truly believe in the concept of 'from the community, for the community.'
"I love working at the casino resort. People can come here after a tough day, have a nice meal and a drink, enjoy a chat with staff, have a flutter and leave feeling good about themselves.
"You don't get that coming out of a law firm." After finishing school in South Australia, Ms Baynes returned to the Territory to study business at Charles Darwin University.
"I lost my way after a couple of years and was studying less," she says. "I decided that I would take a real down-to-earth job in the hope that the experience would help me refocus on my studies. So, by chance, I became a waitress."
Ms Baynes was posted to a five-star hotel at Uluru, which was the start of an unexpected but rewarding career in hospitality. The tips must have been good because she bought Bojangles restaurant nightclub in Alice Springs a few years later and went on to then run it successfully for the next 15 years.
Despite the long hours running the place, Ms Baynes still found time to complete an online law degree. "I would close the pub at 2am and go home to watch a lecture on my computer."
After gaining her degree after five years, Ms Baynes took a break from hospitality and went to work as an associate for Federal Court Judge John Reeves and then Cridlands MB law firm.
"But the call of the hospitality industry was too strong to resist – I couldn't wait to get back. I'm passionate about it."
She joined the casino resort six years ago, first in human resources and then as the food, beverage and property services executive manager. She takes over as General Manager from Mark Bennett, who has been transferred to a senior position with Delaware North in the United States.
Mr Bennett says: "Avril will be a fantastic leader for the team at Mindil Beach Casino Resort.
"As the economic recovery phase from the coronavirus pandemic gains momentum, the future is bright."