AVENIRA: AUSTRALIA'S FIRST INTEGRATED LFP BATTERY CATHODE PROJECT
A massive Northern Territory minerals exploration project that will meet the surging demand for lithium iron phosphate LFP precursor cathode material and fertiliser is close to going into project development.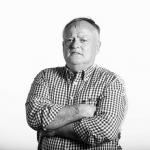 Words by

Nigel Adlam
Published

24 January 2023
Wonarah, near the township of Tennant Creek, 1000 kilometres south of Darwin, has the potential to become a world-class centre for downstream phosphorous production as a precursor for TPA and LFP production in Darwin.
The project is 100 percent owned by Avenira, which is confident that initial direct shipping ore production will commence in 2023 and fast track project development of the first LFP plant in Darwin should started with the ordering of long-lead items and early work in the latter part of 2023.
A final investment decision is expected in the second half of 2023.
There are four elements to Avenira's project development:
An open-cast mine at Wonarah
A yellow phosphorus metal production plant on-site at Wonarah to improve the quality of the ore
A phosphoric acid plant in Darwin, which would feed into the Territory's – and Australia's – first lithium iron phosphate cathode manufacturing plant
Adjacent LFP manufacturing plant in Darwin
Chief Minister Natasha Fyles says the project will create 1000 jobs and represent a major economic opportunity for the NT.
"The project will position the Territory as the next Australian home of advanced manufacturing, develop new skills and jobs, as well as support our objective to achieve a $40 billion economy by 2030," she says.
The mine will operate for at least 20 years.
"That's conservative," says Avenira chief executive Brett Clark. "I believe there's much more in the Wonarah resource than that with further life extensions once we do more drilling well after we are in production."
The company has signed an memorandum of understanding with Advanced Lithium Electrochemistry Aleees, a Taiwanese LFP cathode material manufacturer, to develop Australia's first LFP commercial LFP production facility.
Aleees is one of two known LFP manufacturers outside of China and will help Avenira and Australia in the development of new supply chains.
Mr Clark says the success of Wonarah and the downstream processes of thermal phosphoric acid and lithium iron phosphate production will be dependent on the greater team and stakeholders that Avenira has been assembling, including their engineer, Bechtel, LFP partner Aleees and Burnvoir Corporate Finance.
At the moment, Avenira plans to use a traditional furnace technology to process the phosphate rock into phosphorous and TPA through a mix of renewable solar power and transitional gas technology.
Avenira is also investigating the use of wind energy.
Wonarah, which is one of the largest known phosphate deposits in Australia, has a total resource of 532.9 million tonnes of which 198 million tonnes is measured and indicated.
The project has an impressive suite of advantages, apart from its size and high-grade ore, including support of the Traditional Owners; close proximity to the regional centre of Tennant Creek; access to an established bulk commodity port at Darwin; bitumen highways; proximity to a standard gauge railway with spare freight capacity; proximity to a natural gas supply; and ample groundwater.
Offtake talks for the direct shipping ore operation are advanced for a production range between 300,000 and 600,000 tonnes per year and subject to execution of a binding agreement.
The memorandum of understanding with the NT Government, Aleees and Avenira is to build and operate the battery cathode manufacturing plant.
The planned plant will have an initial capacity of between 10,000 tonnes per annum, with the potential to expand to 200,000 tonnes per annum by 2032.
Two sites for the plant near Darwin have been identified.
Mr Clark says he is pleased with the support the project is receiving from the Territory Government.
Phosphate rock would be beneficiated on site and the yellow phosphorus metal produced would be trucked to Tennant and then sent by rail to Darwin where it would be turned into thermal phosphoric acid.
The LFP project's capital estimate is predicted to be competitive with similar project ventures in the United States.
Avenira's engineer Bechtel is completing a scoping study of a battery-grade phosphoric acid plant and an LFP powder plant, which will both source phosphate from Wonarah.