Auriga Marine
AURIGA SERVING THE COMMUNITY
We are here to deliver the community a new level of customer service, based on trust and mutual respect.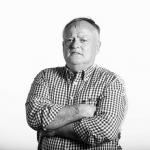 Words by

Nigel Adlam
Published

01 October 2020

The owners of the Northern Territory's newest barge company, Auriga Marine, might be the new company on the block but they are not new to the industry.
General Manager Steven McCallum, who has lived in the Territory and been involved in coastal transport since 1999, says: "We are establishing a freight service to offer choice at good rates.
"But most of all we are here to deliver the community a new level of customer service, based on trust and mutual respect."
Auriga operates four vessels in the fleet, which provides a great base to support Top End communities:
• the Bima Express (45 metres),
• Sealink Express (46 metres),
• Trader Express (47 metre), and
• Investigator II (53 metres).
"We do more than take freight," says Steve. "We are a vital link for remote communities, so it is important that we can provide competitive pricing for their individual freight needs."
In two short months, Auriga Marine have created additional capacity by adding a tug and barge combination to the fleet to meet the growing needs of customers.
"We don't really have a freight profile," says Steve. "We create solutions for our customers. We carry everything from food supplies, mining machinery, construction material, online parcels and household freight.
"If it can be moved, we will take it." Auriga Marine run weekly services to Wadeye, south west of Darwin, and Arnhem Land, stopping at Minjilang (Croker), Warruwi (South Goulburn), Maningrida, Milingimbi, Ramingining, Galiwin'ku and Groote.
A service also serves the Tiwi Islands, stopping at Wurrumiyanga, Pirlangimpi, Paru and Pt Melville. The company is a trusted contractor of South32, servicing their manganese mine on Groote Eylandt, and also providing general freight services to Alyangula and Anuruguru townships.
Auriga Marine are making it easy for customers. "We have listened to customers and are developing a collection service, so a customer calls one number and freight will be picked up in Darwin and delivered to their remote location," Steve says.
"In addition, customers don't need to sign exclusive, long-winded contracts to get a great deal – they are always free to choose."
Auriga Marine barges don't just deliver supplies to communities – they bring community products, such as artwork and pukumani poles, back to Darwin where they can be sold or sent on to markets around the world.
The company also runs a unique recycling program, bringing container recycling back to Darwin for free so money earned can benefit the local community.
Like so many Territorians, Mr McCallum moved to Darwin 21 years ago expecting to return interstate after a couple of years – but stayed. He has an impressive track record as a manager improving customer service and fleet performance.
He first worked for Tiwi Barge and later for Perkins Shipping, the Toll Group and alongside the Navy on patrol boats. As an experienced marine engineer, he is no stranger to complex problem solving and as a manager holds safety and customers as his No 1 focus.
So while Auriga Marine might be the new company on the block they are certainly setting a formidable pace – striving to become the best coastal logistics provider in Northern Australia. TQ