ANT Galactic
ANT GALACTIC THRIVES ON GOOD TEAMWORK
A born-and-bred Northern Territory construction company puts its growing success down to strong teamwork – plus ensuring that every job is completed to the highest possible standard.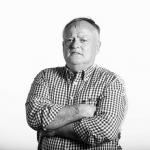 Words by

Nigel Adlam
Published

06 October 2021

Ant Galactic, which is a merger of Ant Asbestos Solutions and Ant Construction and Development, has offices in Alice Springs and Darwin.
Owner Anthony Lillicrap went into business on his own in 2013 after gaining invaluable experience in Alice and remote communities as an apprentice and then qualified carpenter.
Ant Galactic now has about 50 team members, including several apprentices.
Mr Lillicrap says starting his own company was "exciting".
The first contract – constructing a three-storey building – was a reasonably big job for a start-up firm.
"We did a good job on that first contract and grew from there. Things are going very well for us."
Ant Galactic recruited many top-flight team members after two building firms pulled out of Alice Springs.
"Nearly all their team members came over to us," says Mr Lillicrap.
He recruited Mick Betteridge as construction manager, Melissa Sims as general manager and Adam Bennett as tender proposals manager.
"We've got a great team," says Mr Lillicrap. "I think we've got a unique site management system – positive reinforcement rather than cracking the whip.
"We've built up a good company culture. We're very protective of that."
Ant Galactic has won a quirky, community project in Alice Springs.
It is building an "activation space" on the banks of the Todd River, known as Lhere Mparntwe by Arrernte Indigenous people.
The space is being built on the corner of Parsons Street and Leichhardt Terrace and will include a waved shade structure, stylish seating, water bubbler, CCTV, lighting, free USB charging point and free Wi-fi.
And there will even be water misters to keep people cool on hot days.
"It will be a pleasant place for people to relax and enjoy the view over the Todd," says Mr Betteridge.
The space will be a perfect stop-off on the riverside walkway linking the centre of Alice Springs to the Telegraph Station.
The $780,000 contract – which is part of a $20 million Territory Government program to revitalise Alice CBD – has started and is expected to be completed by late November.
About 25 Centralians will work on the project.
"All our subcontractors are local and there's an emphasis on Indigenous employment and training," says Mr Betteridge.
Ant Galactic, which offers commercial and defence building services, plus the removal of hazardous materials, such as asbestos, has built up a good reputation after working with major contractors, such as Sitzler.
"We have worked on defence projects and are keen to do more," says Mr Lillicrap.
Ant Galactic has six sectors: commercial, defence, mining, urban, remote and environmental.
Services include construction, project management, dustless demolition, hazmat, soil remediation, lead paint remediation, asbestos assessment, class A and B asbestos remediation and abatement, catastrophe response and make-safe services, and roof safety system inspection and installations.