ANCIENT AND MODERN WORK HAND IN HAND
Aboriginal people in Kakadu National Park wanted to get rid of two large tracts of invasive para grass from their traditional hunting grounds.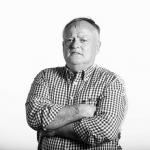 Words by

Nigel Adlam
Published

22 December 2021

The grass had grown into two metre tall near-impenetrable thickets and was covering what should have been prime nesting sites for magpie geese.
Elders told scientists that they had been cut off from the hunting grounds for many years.
A ground-breaking combination of traditional knowledge and modern science was used to tackle the problem.
Elders told scientists what the land should look like and in what season.
Time lapse cameras and drones were employed to survey 30 hectares of para grass near Ubirr and another 30 hectares at Cannon Hill.
After looking at maps of the para thickets, Traditional Owners said eradication work should not begin until the late dry – and the grass should then be burnt and sprayed.
The operation went smoothly and the old hunting grounds now once again reverberate to the honking of geese and whistling of ducks.
Everybody took part in the project – Elders, children, Kakadu rangers and scientists.
Three Indigenous people who helped get rid of the para grass gained jobs as Kakadu rangers.
The work was coordinated through the National Environmental Science Program and included a partnership between CSIRO, the University of Western Australia, Charles Darwin University and Parks Australia.
This foundational work has led to a new initiative led by the North Australian Indigenous Land and Sea Management Alliance, a 20-year-old not-for-profit organisation whose overarching mission is to improve the lives of Indigenous people by helping them protect their ancestral lands and seas.
Chief executive Ricky Archer says: "It was a good collaborative effort led by Indigenous people and shows what can be done when traditional knowledge and science are brought together."
A new $2.6 million program has been launched to scale the success of the Kakadu work to help land and sea managers use the latest digital technology.
The initiative, which has funding for three years but is expected to go for at least five years, is led by NAILSMA, under the direction of Traditional Owners and includes a powerful partnership with CSIRO, Charles Darwin University, Telstra, Microsoft and the National Environmental Science Program.
Five Indigenous organisations are taking part in what is known as Healthy Country AI – Bininj and Mungguy in Kakadu; Maningrida Learning on Country in Arnhem Land; and Normanby Land Management, Aak Puul Ngantam and Kalan Enterprises on Cape York in Queensland.
NAILSMA is working with the Northern Land Council's Learning on Country program in Maningrida.
The work includes teaching middle and high school children to develop location-specific technology solutions, such as the use of drones, to assess environmental damage caused by buffaloes and other feral animals.
Students designed and built their own baited remote underwater video systems as part of the project and deployed the rigs in marine ecosystems around the coast of Maningrida to monitor the health of fisheries.
Indigenous people are leading Healthy Country AI – not just by employing drones, sensors, 3D modelling and other modern technology, but by learning how to use it themselves.
"We don't want to rely on outsiders doing the work," says NAILSMA research manager Dr Justin Perry. "A lot of money goes out of Indigenous communities to bring in consultants.
"We want to build skills and capacity in communities."
He looks forward to the day when Indigenous rangers can offer fee-for-service digital land management work.
A Queensland Aboriginal business, Kalan Enterprises, is planning to use 3D modelling from drones to track progress of road building projects on Cape York Peninsula and Normanby Land Management is using the technology to track gully erosion remediation works to protect the Great Barrier Reef.
Dr Perry says Healthy Country AI aims to support Indigenous land managers to use and share data about their country.
"Our overall goal is to transform the way Indigenous people look after their country.
"We have started small and want to expand from here. Indigenous people are coming to us and saying, 'These are the challenges.' We are then using traditional knowledge and modern science to find a solution.
"We are applying digital technology in a way that is useful to Indigenous people.
"A lot of Indigenous groups are keen to look at new ways of doing things. But we're not imposing anything on them. That has happened in the past and didn't work."
NAILSMA has been impressed by the commitment of the corporate partners.
"It's not just distant corporate support from Telstra and Microsoft – they are genuinely interested and engaged," says Mr Archer. "We put a lot of work into partnering with the right people and it has paid off."
The foundational support for the project from Telstra helped NAILSMA and their partners gain complementary backing from elsewhere.