Casuarina Square
ALL ROADS LEAD TO CASUARINA SQUARE
Casuarina Square has always been more than just a place to go shopping or for a bite to eat.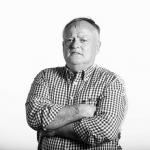 Words by

Nigel Adlam
Published

22 December 2021

It's been a community hub – a place to catch up with friends and family – for decades.
Casuarina Square will be celebrating its 50th birthday in May 2023.
Long-term Darwinites have watched Cas, as it is affectionately known, grow to become not only the largest shopping centre in the Northern Territory but to become a national-standard retail hub.
And now everyone at Casuarina Square is looking forward to another exciting year.
The shopping centre has 180 stores and attracts over eight million customers a year.
A swag of high-profile international and national brands have moved into the centre, many of them staking out a presence in the NT for the first time.
Opening in time for Christmas is a flagship Mecca store, bursting with over 200 global beauty brands, including NARS, Too Faced, Glow Recipe, Dr Dennis Gross and, exclusively, Tom Ford Fragrance.
The store is also home to MECCA's signature makeup and skincare services.
"It's very exciting to have MECCA here," says Casuarina Square Centre Manager Polly Lamond. "This store opening has been 12 months in the making and it's exceeded everyone's expectations. We're very pleased to have them here and so are our customers. It's quite an achievement."
MECCA has opened a 250 square metre store in one of the shopping centre's most prominent positions – overlooking the thriving food court.
Wizard Pharmacy, which also opened before Christmas, describes its first-time arrival in the Territory as an "exciting chapter" in the brand's history.
The West Australian chain has a good reputation for patient-centric service and nature-based wellness solutions and its Casuarina Square pharmacy will be its first in the Territory.
Cotton On opened a large format store with brands Cotton On, Cotton On Kids and Rubi Shoes all housed under the one roof near the cinema.
Sister brand Factorie has opened in the old Cotton On site, further enhancing the centre's youth fashion offer.
Youth and young adult apparel store Golden Goat Global and mobile phone repair and accessories store Phone Planet were also welcomed to Casuarina Square late in 2021.
Other stores that opened during the past few months include Top Value Mart, which sells everything from speakers to clothes and has been described as a great place to buy gifts.
Jewellery store CharMe set up shop near Coles, showcasing a large array of earrings, accessories and jewellery. Healthy Care Massage also opened its second business in the centre just before Christmas.
The owner of Dumpling Chef decided to open a fourth store in Casuarina Square, much to the delight of Darwin's dumpling lovers. The opening was hotly anticipated – the store is selling on average 10,000 dumplings a week.
The good news on the food front didn't stop there with Munchy's Asian Grocery doing so well that it expanded to take over the adjoining tenancy. The store is owned by three friends who went to high school and university together.
The exciting new stores follow major upgrades to the centre, including new seating areas in key locations, refurbished amenities and entry upgrades, all being completed over the last few years.
"The shopping centre is doing well and continues to be at the heart of the community," says Ms Lamond. "People enjoy coming here to shop, dine and catch up. It's a good experience."