Power and Water Corporation
ALL POWER TO DJUNA
The Northern Territory's Power and Water Corporation has long been applauded for blazing a trail for gender equality by taking on female electricians, particularly apprentices.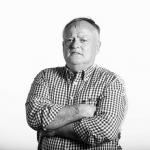 Words by

Nigel Adlam
Published

01 July 2020

It has now gone one mighty step further by appointing its first female chief executive officer. Djuna Pollard, one of only a handful of women heading a utility in Australia, is acutely conscious that she is a role model – proof that women can rise to the top even in a male dominated industry.
"Traditionally this is quite a blokey business," she says. But she says her male colleagues have been "champions" for female empowerment by being respectful of her abilities and being willing to pass on their knowledge in the 20 years she has worked for Power and Water. She says diversity is not a numbers game – it broadens the way teams tackle challenges and reduces the danger of "group thinking".
Ms Pollard was once the only woman in a nine-strong executive leadership team at Power and Water – there are now five women. There are also three women among the seven directors on the Power and Water Board. Insiders say that Ms Pollard is perfect for her new job – she is intelligent, hardworking, experienced, understands the utility well and was raised in the Territory. And she admits: "I've got a bit of mongrel in me." She finds the work "incredibly rewarding". "I've worked towards this for many years and I'm thrilled that I've been able to achieve my ambition. It makes me very proud."
She is also proud of the work Power and Water does in some of the most challenging conditions in the world, including a vast landscape, regional and remote customers, cultural sensitivities and extreme weather events. "When things go wrong, we get a lot of criticism. But we do most things very well," she says. "It's great to be working with so many talented people in this organisation."
Outside work, Ms Pollard enjoys travelling – her favourite country so far, apart from Australia, is Mexico. But her greatest joy is family life. She and her husband Glen have two teenage sons, Jonty and Jantzen. "My husband is a big cricket fan and wanted our first child named after the South African Test player Jonty Rhodes. "I wasn't too keen on our son being named after a cricketer. But we had struggled to have children at first and when I looked up the meaning of Jonty I found it meant 'a gift from God'. "And as for Jantzen – I just really liked the name." Her parents live in the next suburb and her brother David lives across the road. "We're a small, close-knit family."
Ms Pollard was born in Brisbane during the years her parents, Ron and Jean Argoon, were working as teachers in Barunga, 80 kilometres south-east of Katherine. The family then moved to Darwin, Alice Springs and Townsville before settling permanently in Darwin in 1978. So where did Ms Pollard's unusual first name, Djuna, come from?
"It's the name of an Aboriginal girl my mother taught at Yirrkala. Mum just loved the name," she says. "Djuna still lives in Arnhem Land and it's on my bucket list to go to Yirrkala to meet her." During her early years, Ms Pollard scored other "firsts" by being among the first students at Wulagi Primary School and among the first year 8 students at Sanderson High School before going to Casuarina Senior College.
She did a traineeship in the Territory public service with the Department of Mines and Energy while taking a business degree at Charles Darwin University. At one time she held down three jobs while studying – a traineeship in the public service, as a casual supermarket worker and at an indoor sports centre.
She worked for Treasury for a total of six years and worked her way up to assistant director. "That gave me fantastic insight into how government works, especially the financial aspects," she says. She joined Power and Water in 2000, continuing to build her experience and knowledge across the business.
Ms Pollard stepped up as acting chief executive officer for six months following the retirement of John Baskerville in 2015 but was not permanently appointed to the position. "That was pretty brutal – however I didn't give up. I quietly hoped I would get another chance," she says. Instead, she was named the general manager of the corporation's Power Services division, which is Power and Water's operational poles-and-wires business.
After four years in the role, she moved across to lead Jacana Energy, and was asked to return to Power and Water as acting chief executive officer at the end of last year. Ms Pollard has a clear vision for the corporation – enabling and adapting to the growth in renewable energy sources, realising significant synergies as a unique multi-utility, making greater use of technology and improving business efficiency.
It is also important to her to instil a sense of pride in every Power and Water employee. "I'm proud to work for Power and Water – and I'd like everyone else to be proud, too," she says. TQ