The Adding Value CFO
ALL ABOUT ADDING VALUE
Business isn't all about numbers but understanding what the numbers mean – and having a strategy is essential.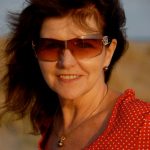 Words by

Nannette Holliday
Published

01 July 2020

Michele Bain, founder of The Adding Value CFO, says: "I do things differently. "Whether it's face-to-face or virtual, I have regular catch-ups with my clients to discuss strategies, giving them insights to their business, helping them meet their goals and grow. It's what has got us all through Covid-19 to date."
While Michele has unlimited enthusiasm for accounting, she reads between the numbers to deliver valueadded services to her clients so they can achieve their business goals. Michele, a qualified Certified Practising Accountant and the Deputy President of CPA Australia's NT Divisional Council, has worked in many businesses, including NFP.
However, her speciality is the travel and hospitality industries with more than 28 years of accounting experience, beginning with the large Japanese tourism company Kintetsu. "While studying at university, I processed Dad's bookwork for his small business. I'm passionate about helping small business and have many travel and hospitality business clients in the Territory. Most are small sole or family-owned and operated.
"Through innovation, collaboration and strategic analysis, I help them function more efficiently to achieve their goals." Michele understands Territory people and doing business in the NT. Although born in Sydney, she regularly visited her grandparents, John and Pat Govers, in Alice Springs, while growing up and worked there between 1998 and 2002.
Michele was an accountant at Intercontinental Hotels Group, with a portfolio of 35 properties, when she was seconded to Darwin in 2008 as financial controller for the company's two Holiday Inn properties. "I loved working in Darwin and struggled when I had to return to Sydney." She returned to Darwin six months later as the area financial controller for Mantra.
Michele not only loved being back in the Territory, but also met her husband and now does the financials for his small business. The Adding Value CFO's services go beyond the books. They provide management accounting, cash flow forecasts, budgets, BAS, reconciliation, cost analysis, performance ratios and growth strategies to help businesses grow.
"I'm a certified trainer and train small business owners on their MYOB, Xero or Quickbooks accounting software packages, explaining how to record transactions correctly, why they exist and how they flow through to financial reports. Training can also be done online."
Since establishing The Adding Value CFO in 2016, they've always used Cloud-based programming. "Distance is not an issue; in fact, two of my staff are virtual. "We can assist anyone, anywhere provided they have an internet connection." TQ
CONTACT
The Adding Value CFO Pty Ltd
19 Smith Street, Darwin City, NT 0800
08 8963 5688
theaddingvaluecfo@outlook.com
theaddingvaluecfo.com