ALICE SPRINGS CELEBRATES BEING DIFFERENT
Territorians came out in force to celebrate the strength and diversity of the close-knit community in Alice Springs by supporting one of Australia's quirkiest festivals.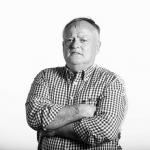 Words by

Nigel Adlam
Published

31 March 2023

FabALICE, sponsored by Jaytex, Imparja and the Territory Government, included drag, family and cabaret events.
The festival started with a satellite event in Tennant Creek and then the queens took to the sky and hosted Drag Territory.
Organising committee chair Stuart Ord says: "It was fantastic to see Central Australia come alive and so many local shows. Territorians stood together and supported us in a big way.
"FabAlice was the first major event of the year and the support we received from the community was outstanding. "All ticketed events sold out and we had over 500 at the Quarry."
He says restaurants, hotels, shops and other businesses were full of revellers, who were hard to miss in their crowns and feathers. The town came alive.
FabAlice events were held across 15 locations and included national performing artists in cabaret, comedy, drag queen bingo, lip sync battles and, of course, 100% Kylie and Robbie Williams tributes, who headlined an unforgettable night at the Quarry.
"It was hard to tell the difference and I know everyone was super impressed at the likeness, the scale of the performances and both of their vocals," says Stuart.
"I'm also happy to say there was only one reported issue all weekend when someone needed attention for dehydration."
Before the organising committee took a well-earned break, they pencilled in a national superstar act for 2024.
It's the 30th anniversary of Priscilla Queen of the Desert and the event just keeps getting bigger.
"It is credit to the dedicated volunteer committee and the teams of 'glambassadors' who invested hundreds of hours. With their help, the show grows.
"FabAlice is turning heads so the push will be on to attract interstate visitors next year. We know we have the community support so now it's time to show the rest of Australia what we can do.
"FabALICE in Central Australia was once again the perfect event to unite our community and be fabulously different."