NT AIRPORTS
AIRPORTS POWERED BY SMART THINKING
The operator of the Northern Territory's three main airports is using the power of the sun in an innovative, cutting-edge way.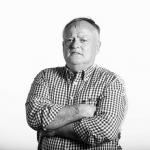 Words by

Nigel Adlam
Published

22 December 2021

Airport Development Group (ADG) is committed to long-term investment in solar at Darwin, Alice Springs and Tennant Creek airports.
It has invested $20 million in solar power generation in Darwin over the past five years and $2.26 million in Alice Springs since 2010.
Alice Springs airport is typically 100 percent powered by solar and last financial year Darwin International Airport, including the recently ADG-acquired Mercure and Novotel hotels, was powered 67 percent by solar energy.
Few Territorians know that the airports are at the forefront of solar technology.
ADG was groundbreaking in large-scale solar power development when it built a large array at Darwin Airport in 2015 and continues to invest millions of dollars in the green technology as part of a pledge to achieve net zero emissions by 2030.
The company has recently completed additional solar arrays at all three airports, including rooftop installations at Darwin.
Darwin alone has a capacity of 8-9MW.
"For every hour that the sun shines we could power a Darwin house for a year," says Danny Moore, ADG's utilities consultant.
ADG will soon begin changes to car parking, including plans to install about 2MW of solar to cover over all 550 public parking bays at Darwin Airport, at a cost of around $8 million – generating power while protecting vehicles from the sun.
Another innovative project is the installation of new aerobridges with pre-conditioned air units – the first is complete – which use solar energy to pump cool air into parked aircraft, such as when passengers are disembarking.
Ground power units that power other aircraft accessories will also use solar energy and batteries to power aircraft with solar energy day and night.
"Airports usually have a noisy diesel generator next to the parked aircraft to provide power for things such as lights and air-conditioning while the plane is on standby," says ADG environment and sustainability manager Nick Fewster.
"This innovative new system is whisper quiet, providing benefits to our operations, passenger comfort and the environment."
Darwin is one of the first airports in Australia to use the technology, which is catching on around the world.
"We might be a small airport but we're innovative, sharing our learnings at forums with airports across the Asia-Pacific" says Mr Fewster.
ADG has brought in Mr Moore as utilities consultant to step up the company's push to not only be innovative in the use of technology but in the way it does business.
The overarching aim is to diversify the business and increase income streams, as the recent acquisitions of the Mercure and Novotel hotels demonstrate.
"We want to play our part in the growth of Northern Australia," says Mr Moore.
He is driving an ambitious plan to invest in energy assets, including future tendering for the building of a massive solar farm in the Top End and a smaller one in Alice Springs to support the Territory Government's renewable and environmental policy goals.
The Government wants the Territory to add a further 60MW of solar power capacity by 2025 and another 120MW by the end of the decade to the 45MW capacity at ENI's Katherine, Batchelor and Manton Dam solar farms and the 10MW capacity of Merricks Capital's Batchelor operation.
ADG wants to put any "excess" energy from its airport solar capacity into the NT grid, as well as power the grid through new large solar farms it hopes to build.
"We've got the expertise, we've got the funds and we've got the will," says Mr Moore. "These solar farms would provide cheaper, cleaner power, which would underpin economic growth."
The company's forward-thinking doesn't stop there.
It will be matching a $30 million grant from the Australian Government to build a fuel storage depot next to Vopak at East Arm.
The long-term aim is to run a pipeline for at least 10 kilometres from the new depot to the airport.
Mr Fewster says he looks forward to the day when the pipes are carrying biofuel to reduce aircraft emissions.
The money-saving, environmentally-friendly measures being taken by ADG are attractive to airlines.
And the company is ultimately owned by superannuation funds whose shareholders want it to invest ethically.
It is estimated 75,000 Territorians benefit from ADG's success through their superannuation accounts.
ADG is playing its role in making it easier for airlines to achieve their ambitious target of net zero emissions by 2050.