AIG: IMPROVING COMMUNITY LIFE
The Aboriginal Investment Group was at the Barunga Festival in a big way.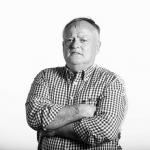 Words by

Nigel Adlam
Published

10 July 2023

A team worked tirelessly through the three-day event – helping in everything from running the remote laundry to working alongside the Heart Foundation to carry out healthy skin and healthy heart checks.
AIG chief executive Elizabeth Morgan-Brett says: "This year's festival was certainly fitting to celebrate the 35th anniversary of the signing of the Barunga Statement.
"The overwhelming success of this event was a shining example of what can be achieved by strong Aboriginal corporations such as Bagala Aboriginal Corporation and with their key partner, the Aboriginal Investment Group.
"Since 2019, AIG has been working alongside the Bagala Aboriginal Corporation to assist with food security, transport, housing, business support services and the remote laundries project.
"Each year for the festival, the entire AIG team relocates to Barunga specifically to work in the Bagala community store and laundry.
"With over 4000 people attending this year's event, the AIG team worked 15- hour days across the store and laundry – and it was a truly magnificent event.
"As an addition, at this year's festival AIG also partnered with the National Heart Foundation to provide healthy skin, healthy heart checks.
"This was undertaken at our remote laundry in Barunga and volunteering doctors joined our teams to provide this service."
AIG, which was formed over 30 years ago by the Northern Land Council, but is now a financially autonomous, 100 percent Aboriginal-owned organisation, is funded by returns from its property portfolio.
The board is elected by Aboriginal people living in the seven northern regions of the Territory.
Chief operating officer Alexa Gutenberger says: "Through them, we forge a strong and meaningful connection to the Aboriginal communities we serve.
"People think we are a big group, but we are only a small team of specialists. I believe we deliver incredible outputs for a small team and we can do that because we are passionate and have a clear, united vision."
AIG invests in ways that will improve liveability, health and wellbeing, food security, employment and opportunity for Indigenous people.
One project is remote laundries, which provides communities with a purposebuilt, free laundry.
The laundries address health problems caused by overcrowding and a lack of washing facilities.
Ms Morgan-Brett says: "Remote laundries confronts and conquers challenging community issues, including the unacceptable statistic that eight out of 10 Aboriginal children living in remote communities will contract scabies before their first birthday.
"Providing free washing facilities with high water temperatures and hot drying cycles helps to reduce this risk.
"Having access to reliable laundry facilities means that all members of the community can wake up every morning with a sense of pride, greatly contributing to better mental and physical wellbeing."
The project is supported by companies such as Nestlé Professional.