ADVANCE CIVIL'S SIX OF THE BEST
Darwin-owned civil construction company Advance Civil Engineering is celebrating winning their sixth national awards.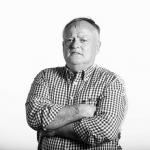 Words by

Nigel Adlam
Published

20 January 2023

They brought home the 2022 Master Builders Australia Award for National Civil Infrastructure in the over $25 million category.
Advance Civil, who specialise in complex concrete structures, have proven their extensive capabilities by successfully carrying out a massive contract that has brought comprehensive economic and social benefits to Territorians.
The company built 13 bridges on the Arnhem Highway, which runs from just south-east of Darwin to Jabiru in the world-renowned Kakadu National Park, as part of a multimillion-dollar initiative to reduce flooding by raising the height of the road.
The project will reduce highway closures during the annual tropical wet season and monsoonal rains.
"It's a feather in our cap," says Advance Civil Chief Executive Rick Grant. "Our team worked through extreme weather with restricted access, and the threat of crocodiles and floods. We kept a crocodile management team on call for those tricky encounters."
In what was the Northern Territory Government's largest ever multiplebridge construction project, Advance Civil delivered a bombshell alternative bid with superior construction methods and a $5 million – 17 percent – cost saving.
And in the process, the business made Top End history.
Advance Civil have developed an industry-leading project management and support team to augment the site supervisors and work crews for more than 40 years.
Keith Aitken founded Advance in 1980. Under his leadership, Advance Civil has developed into a mid-size company that employs 22 site and office-based personnel. Keith provides an unparalleled level of experience and practical thinking that is only gained from years of working in the construction industry.
Amanda Challen is the Chief Financial Officer and the Business Manager. She has recently won the MBNT Women in Construction Award for her 30-plus years of excellence in her field, and for delivering top-class results throughout her career.
Chief Executive Rick Grant has been working with Advance Civil for 11 years.
He previously worked for two large civil construction companies and the NT Government for more than 18 years. Rick brings a wholistic understanding of the Government's processes, which greatly helps with ensuring client and community satisfaction.
Lance Oliver has been working with Advance Civil for more than 20 years after managing several building companies, including one of his own.
As a former building manager, he is expert at managing subcontractors and suppliers, and ensuring timeframes and budgets are adhered to, which ensures client satisfaction and the successful completion of the project. Eric Glavieux started with Advance in 2003 at the age of 16. He has learned his trade by "doing" and is now a premier foreman who gets results every time.
Eric Glavieux started with Advance in 2003 at the age of 16. He has learned his trade by "doing" and is now a premier foreman who gets results every time.
He has more than 19 years' experience in the supervision and construction of civil engineering projects, including marine works and offshore platforms.
Eric has a quiet way of leading that brings the best out of his team. His excellent results speak for themselves.
Gordon Fern has been working with Advance Civil for seven years. His experience includes being a project supervisor and superintendent for two Territory-based construction companies over 29 years.
During his 36 years of supervising, Gordon has worked on a variety of projects, including bridges, complex concrete works, and marine projects.
Advance Civil's projects include some local favourites, such as Bayview Haven lock, Jim Jim Creek crossing, Nitmiluk jetty, Darwin River Dam Ogee spillway, Cullen Bay pontoon and gangway, Kambolgie Creek bridge and the Alice Springs overpass.
The company has always kept close at heart the honour it was to manage the Stokes Hill Wharf refurbishment project. This was the sight of the Bombing of Darwin in 1942 and it is crucial infrastructure, standing out in the history of the defence of Australia and the history of Darwin.
Advance Civil's journey includes working closely with many stakeholders, including Traditional Owners, pastoral owners and governments on all levels. They are proud of their strong record of engaging Indigenous people in employment and training – they have created an Indigenous Development Plan with information, strategies and programs designed to increase Indigenous participation in their construction projects. Advance Civil have recently won a major contract – upgrading the 91-berth Frances Bay mooring basin, affectionately known as the Duck Pond.
The work is expected to be completed by the end of 2023. Advance Civil is also working on a major subdivision at Girraween, 35 kilometres south-east of Darwin.
They have invested in 145 hectares of land around and including the lagoon, which has been divided into 38 one-hectare blocks of land for residential dwellings.
The lagoon was used for the memorable scene in the legendary 1986 Paul Hogan movie Crocodile Dundee, when a crocodile grabs a water canister hanging around Linda Kozlowski's neck.
Mr Grant says the beautiful waterway will be protected rigorously.
Advance Civil Engineering have built a reputation based on their can-do attitude, quality performance and smart design, combined with local knowledge, meticulous planning and practical application, which ensures their projects are state of the art, and delivered on time, on budget and to a nationally awarded standard.