Local Buy
ADDING VALUE TO LOCAL GOVERNMENT ECONOMY
Northern Territory companies are being given a golden opportunity to connect with the most unappreciated spending powerhouse in the country – local government.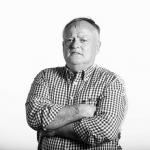 Words by

Nigel Adlam
Published

06 October 2021

And local government is being given the chance to speed up procurement while remaining effective and compliant – while supporting their community.
NT councils spend about $500 million a year.
The Local Government Association of the NT has partnered with Local Buy, passionate specialists in procurement and local government, to give Territory businesses better access to council work.
Under the industry specific Arrangements, companies undergo an initial tender process to ensure they have the capability from a technical and compliance perspective.
There are more than 38 Arrangements, covering everything from heavy equipment hire to engineering services, from consultants to stationery providers.
Local Buy is beneficial both ways – for councils and local business.
The updated legislation, Local Government Act 2019, recognises that issuing tenders is a time-consuming and extremely expensive process for councils, especially small regional councils, and dictates when using Local Buy LGA Arrangements they are exempt from having to undergo a standard tender process.
It can cost councils up to $30,000 to issue tenders for large projects and even $15,000 for relatively small jobs. There is also a cost for suppliers responding to the tender.
Benefits of Local Buy are:
Speed to market – councils can engage pre-qualified suppliers instead of having to undergo an open market tender.
Advanced compliance rigour – all suppliers undergo a rigorous pre-qualification process to ensure they meet legislative requirements.
Competitive pricing – Local Buy pre-negotiates costs for suppliers by implementing discount regimes and maximum caps on pricing, but councils can still further negotiate based on their scope.
Diverse range of local suppliers – with more companies being added to panels every three months, tenders are now open four times a year, giving local suppliers more opportunities to join.
Local Buy Chief Executive Peter Mifsud says: "We are very proud to partner with LGANT to provide services and technology that supports NT local government's effective engagement in their community."
LGANT Chief Executive Sean Holden says: "Local Buy takes away all the cost for councils and gives Territory businesses, including those in regional centers, a chance to gain work.
"Local Buy is not compulsory for councils, but it is an effective and efficient way for them to carry out their procurement.
"It helps get the best result for the ratepayer."
He says the procurement process is more streamlined but remains compliant.
LGANT's Director of Member Services and infrastructure Peter McLinden says: "We're working hard to get as many Territory contractors as possible onto the Arrangements.
"The Arrangements are refreshed every three months, allowing new suppliers to join."
To learn more, businesses should visit http://www.lgant.asn.au/local-buy/