Pacific Labour Scheme
A SOLUTION TO NT'S LABOUR ISSUE
Sterling NT faces the same struggle as nearly every business in the Northern Territory – recruiting and retaining the right staff.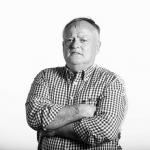 Words by

Nigel Adlam
Published

01 January 2020

The Darwin-owned business, which offers groundskeeping, landscaping, cleaning, building maintenance and remote area services across the NT, earlier this year signed up to the Australian Government's Pacific Labour Scheme (PLS) to address the staff challenges.
Under the PLS, eligible employers can recruit workers from nine Pacific islands and Timor-Leste for low-skilled and semi-skilled roles for between one and three years when there isn't enough local labour available.
Sterling NT's Finance and Systems Manager Sue Beaumont says long-term issues with retaining groundskeeping staff led the company to "jump on board as quickly as they could" when the PLS became available in the Territory.
"The labour shortages are continuous in our grounds maintenance division," she says. "The average length of services for terminating staff is six months and the average length of time for continuous employment is just over 18 months. We simply can't find enough local people who are willing to do this type of hands-on, outdoor labour work."
Sue this year joined a delegation of eight Territory business owners and representatives from the NT Chamber of Commerce on a mission to the tiny central Pacific nation of Tuvalu to recruit workers through the PLS.
During the trip, the business owners collectively conducted interviews with more than 150 Tuvaluan workers for roles in the NT fisheries, hospitality and tourism industries.
Sue interviewed about 40 prospective workers and shortlisted 10.
From that list, she recruited two workers, Salutu Paulo and Leo Taulealea, who arrived in Darwin at the end of July to start work with the grounds maintenance crew.
Sue says Salutu and Leo are glad to have the opportunity to work in Australia.
"Any potential PLS employees just want the opportunity to work and provide for their families back home.
"Although they are a long way away from home, the benefits that come with earning a good wage and gaining valuable experience in Australia are significant."
Sue says after the success in bringing Salutu and Leo into the business, Sterling NT "absolutely" plans to continue recruiting workers through the PLS in future.
And for other employers in the NT who might also be struggling with labour shortages, Sue says: "Don't be scared to use the PLS—jump on board."
To find out if the PLS meets your employment needs and if you are eligible, visit the Pacific Labour Scheme website at pacificlabourmobility.com.au or contact Ronan Mackey at the NT Chamber of Commerce on rmackey@chambernt.com.au or 0487 777 433 TQ