Tanya Heaslip
A HOME LIKE ALICE
Tanya Heaslip is author of Alice to Prague, an intimate telling of her time as a young Territory woman in the beautiful and historic city of Prague in the Czech Republic.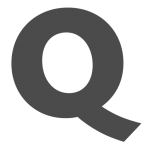 Words by

Jack Adlam
Published

01 October 2019
That's a far cry from the dusty red soil of Central Australia where she was raised.
Tanya is a true Territorian – she grew up on a cattle station north of Alice Springs.
The property was a small pastoral lease that came into the family's ownership deep into a drought in the 1960s.
"My family worked day and night to stay afloat and ensure they were prepared when the rains finally came," she says.
Tanya had an unusual childhood, but life on the cattle station imbued her with an adventurous spirit.
"It was absolutely wonderful – a place of freedom and space. We kids ran wild, everywhere, bare feet, fearless."
Her childhood was filled with adventures.
"We made our own games in the creeks and the hills. We played 'cattle duffers v the police' on horseback, chasing each other through the gullies and up onto the ridges."
Not all of her time was spent playing.
Tanya put in the work to earn her keep, mustering cattle for days in the stock camp.
She says those carefree but hardworking years taught her independence and responsibility.
Despite her adoration of Outback Australia, Tanya dreamed of living another life.
"I grew up reading English adventure stories and the Heidi and Jill horse series, because they were the kind of books that came to us from the Alice Springs School of the Air library.
"I became obsessed with visiting a place that was cool and green, with lakes and seas and meadows full of daffodils and oak trees."
So Tanya made the radical decision to move to The City of One-Hundred Spires: Prague.
Before moving to teach English, Tanya earned her law degree and practised in Darwin and Alice to become financially independent enough to make the journey.
She had a spectacular welcome to Europe – shortly after arriving, she saw the Berlin Wall fall.
"That was life changing. Nobody ever expected communism to collapse," she says.
Tanya quickly fell in love with one of the world's most lovely cities.
"Walking into Prague was like Alice falling into Wonderland. It was the most fairytale city imaginable, all cobblestones and ancient palaces and castles and silver spires."
All good things come to an end however and Tanya eventually left Prague, which had become a challenging place to live.
"I knew I'd never be able to practice law and fully live there. I couldn't earn enough to live on. I also had a relationship that filled me with great joy but also heartbreak."
She returned to Australia, practising law in Western Australia.
Her career flourished and she eventually had an internal team of eight lawyers, managed an external team of about 50 and ran litigation across Australia in Supreme and Federal courts, and also the High Court.
Tanya was so moved by her experiences in Prague that she decided to put her writing talent to work.
"I felt an overwhelming desire to tell the stories of the Czechoslovakian people. I knew it wouldn't be a historical or literary or political piece, but a story of the people I'd met, through my eyes."
Her funny, bittersweet memoir has received great reviews.
Tanya has now returned to Alice Springs, coming full circle back to a small town that has its own beauty and charms. TQ
---
Alice to Prague by Tanya Heaslip. Published by Allen and Unwin. RRP: $29.99