LEADING THE WAY
A GUIDE TO BETTER ENGAGEMENT WITH ABORIGINAL COMMUNITIES
"Aboriginal communities and government should negotiate through working together properly and respectfully – not rushing over the top of the other – but negotiating a way forward calmly together, with integrity."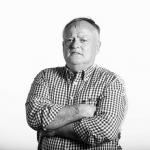 Words by

Nigel Adlam
Published

04 July 2021

This quote from a Gawa Elder expresses the essence of the Territory Government's Remote Engagement and Coordination Strategy or the RECS, as it is known.
As well as being accepted as best practice, RECS has been acknowledged as a significant engagement guide winning the International Association for Public Participation (IAP2) – Indigenous Project category award in 2016. It has also been highly commended for the IAP2 Australasian Project of the Year in the same year.
The RECS strengthens the Territory Government's commitment towards self‑determination and local decision making, as well as complementing core government strategies, such as Everyone Together 2019-2029 Aboriginal Affairs Strategy and the Local Decision-Making Framework Policy.
First published in 2015, the RECS was developed by a working group comprised of government and non‑government representatives. Since then, it has been used extensively by both government and non‑government organisations to improve the way they engage with Aboriginal communities.
With a recently refreshed second edition now available, the RECS continues to lead the way to offer best practice for visiting and engaging with Aboriginal people living in regional and remote communities, and for improving how government engages with Aboriginal communities and coordinates services and local decision making.
The development of the RECS, its accompanying bushready website and other tools, such as BushTel, a comprehensive online resource for information about remote communities, improves the way NT Government and industry engages and works with regional and remote Aboriginal communities. There is now a suite of tools available to help make sure engagement with Aboriginal communities improves and there are better outcomes for Territorians living in remote communities.
The RECS has seven key focus points, which take people through the engagement process step by step – community, project, relationships, time, communication and close the loop, evaluation and your attitudes.
It emphasises the importance of pre-engagement planning and ensuring the community is prepared and ready. Building authentic relationships is also essential, finding ways to build trust and always respecting and following local cultural protocols.
To further support the RECS, Remote Engagement Essentials Workshops are held to ensure those visiting communities are bush ready. Though this training is focused on Northern Territory Government, it is also made available to Local Governments and NGO workers. This training has seen more than 550 completing the training since 2016.
The Remote Engagement and Coordination Strategy can be viewed online at bushready@nt.gov.au and if you are looking to engage regional and remote communities, BushTel is a valuable tool at bushtel.nt.gov.au
If you would like to know more about the strategy or how the RECS can assist you or your organisation, email the team at recs@nt.gov.au