KGL RESOURCES
A COPPER-PLATED OPPORTUNITY
There has never been a better time in history to invest in copper.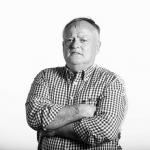 Words by

Nigel Adlam
Published

02 July 2021

The price of copper is strong – like all minerals, it has ups and downs, but the trend is forcefully upwards as the world switches to electric vehicles, which use nearly four times the amount of copper as conventional vehicles.
Production of electric vehicles is skyrocketing. There are more than 10 million on the road in the world – with China being by far the largest producer – and this is expected to grow to 145 million by 2030.
Copper is also heavily used in wind turbines, solar panels and energy storage systems, which makes it critical in a new low carbon emission world.
And it's important in wiring, cabling and heat exchange.
Enter the KGL Resources-owned Jervois copper, silver and gold project in the Northern Territory.
Jervois ticks all the right boxes. It lies on a sparsely populated pastoral lease 380 kilometres north-east of Alice Springs by road and is next to the Plenty Highway, which provides easy access to the Darwin-Adelaide AustralAsia railway less than 100 kilometres to the west.
Using modern, cost-effective exploration methods, Australian-owned KGL has defined an indicated and inferred JORC mineral resource of 20.97 million tonnes at 2.03 percent copper and 31.9g/t of silver.
Environmental approval was recommended in October 2019 and the mining management plan was approved by the Territory Government in January this year.
KGL has signed agreements with Traditional Owners and has an Indigenous land use agreement.
A feasibility study is underway before a final investment decision is made. Construction could begin as early as later this year and there is already keen interest in offtake agreements. Jervois has excellent economics, including relatively low capital and production costs.
The payback on investment is forecast to be 3.2 years based on $200 million pre-production capital costs and $807 million operating cash flow.
Jervois has an initial pre-feasibility life of 7.5 years, producing up to 30,000 tonnes of contained copper concentrate a year, plus silver and gold. Indications are that the mine life could be extended considerably.
Further exploration is encouraging, and productivity and profitability of the project could be much greater. The use of modern down hole electromagnetic surveying and targeted drilling at two prospects, known as Rockface and Reward, is showing increasingly high-grade deposits.
And KGL has acquired two exploration licences at Yambah, 60 kilometres north and north-east of Alice Springs, because of the similarity of the style and age of the mineralisation to Jervois, which is 150 kilometres to the east. The geology indicates excellent exploration potential.
The copper concentrate will be processed at an onsite plant, which will be a modular design so that it can be relocated easily if the mine expands.
Concentrate will be trucked along the Plenty Highway to the railway and then freighted 1400 kilometres north to Darwin or 1600 kilometres south to Adelaide for export to Asia.
Jervois would create about 350 jobs.
The price of copper is moving into what analysts call a price "supercycle" because demand is growing while worldwide production slows.
Productivity in the largest established mines, particularly those in Chile and Peru, is decreasing as they "run dry" and grades are falling, while Jervois is one of very few copper projects in the world ready to start operating.
The shortfall in supply is expected to become acute within a few years.
Jervois has high grade copper – 2.03 percent, compared with a global average of only 0.4 percent. Investors have been buying into copper as global economic stimulus drives demand and longer-term projections say supply won't match the demand as the green energy revolution gathers pace.
The world's leading copper trader, Trafigura Group, and global investment management firm Goldman Sachs say prices could hit $US15,000 a tonne in the next few years.
Wall Street natural resource investment house Goehring & Rozencwajg Associates goes even further – predicting the price will reach $US30,000 a tonne.
KGL principal geologist John Levings told the company's annual meeting in May: "This is an extraordinary time in the copper market."
Jervois has raised nearly $29 million this past year as support from investors strengthens.
The covid lockdown forced KGL to close the exploration site for 11 months. But the time away wasn't wasted – in fact, project planning intensified, and drilling restarted in February.
Mr Wood says Jervois is highly prospective at depth, around the known 12-kilometre, J-shaped strike length and in adjoining ground.
"It will come into production at a time of expected strong demand and high prices," he says. Mr Wood praises the Territory Government for its strong support of Jervois, including granting it major project status in 2017.