CLOUDSTREET CONSULTING
10 YEARS BUILT AND HARDENED IN THE NT
While Covid-19 has turned everyone's lives upside down over the past 18 months, technologies have become the saving grace, especially for organisations that had already invested in cloud computing infrastructure.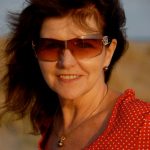 Words by

Nannette Holliday
Published

22 December 2021

Covid catapulted the digital world into our daily lives. Working from home, Zoom and Teams meetings became routine.
For governments and organisations in education, health, industry, communication, remote surveillance and more, accessible information and cloud technology played a significant role in fighting the epidemic.
"Moving to the cloud provides everyone agility, durability and global scale available anytime, anywhere," says Rolf Nilsson, General Manager, Cloudstreet Consulting.
"It offers cost-effective storage with on-demand delivery, pooling of resources and integration of administration, IT technology and efficient remote connectivity from everywhere in the world with a secure internet connection."
Cloud technology helps employees, employers and businesses collaborate and communicate safely in a remote environment and ensures chats, interacting and tracking work from anywhere is secure.
Good cloud-based IT is sound business, saving you time, money and effort — precisely what Darwin-based Cloudstreet Consulting offers and where it excels.
Celebrating 10 years Territory strong, Cloudstreet was born in 2011 to run the whole-of-government accounting and payroll systems. Since then they've proudly created some of the most innovative dashboards and apps for the NT and the world.
The Power and Water Corporation app is their most recent. Via smartphone, it connects users Territory-wide, allowing them to report problems, pay bills, connect and manage their account from the palm of their hand provided they have phone reception.
"As locals, we know what works across the Territory," says Rolf. "Our IT technology, apps and software are Territory-hardened. Remoteness isn't a barrier for our programs or services, operating effectively across the Territory's remotest regions."
In the East Arnhem region, Cloudstreet's apps have captured more than 1200 kilometres of road network data, improved productivity and auditability. Its remote offline mode, multiple geospatial layers and flexible app builder allows data to sync automatically, overlaying satellite photos, sensor data, GPS vehicle tracking, property boundaries, community names and road names.
"While our technology has reached Arnhem Land and the USA, it can benefit many more regions, departments and organisations across the Territory, Australia and the world."
Aligned with Microsoft Learning Worldwide, Cloudstreet Consulting is Darwin's fast-growing Microsoft Learning Partner. Their local Darwin certified trainers provide training across all platforms, allowing your staff to get up to speed quickly.
Courses include In-Person Classroom training at their office, Asia, Self-Paced Learning in their Online Learning Portal, Online (Teams) Instructor-led training for anywhere in Australia or South East and Real Hands-On Labs.
Rolf says the Hands-On Labs is a real differentiator. It provides hands-on skills to solve real-world problems. It has built-in compliance auditing and ensures the total cost of ownership versus return on investment.
"People build real solutions to use here in the Territory, such as the technology they used in Kakadu in cooperation with Microsoft and CSIRO."
Other courses include Azure, Power BI, Cybersecurity, DevOps, Artificial Intelligence, .Net Development, Internet of Things, Entry Level Modern Software Development, Data Science, Big Data and Data Analysis.
All training links to AWS, Future Ready and Microsoft Learning Worldwide, ensuring everything keeps up with all rapid changes in the cloud and the future-ready space.
Cloudstreet's ICT Recruitment has assisted many skilled local candidates, businesses and NT Government's ICT projects in recent months.
"We have nearly 40 IT professionals working across multiple Government departments," says Nawrin Mou, Cloudstreet's recruitment contact. "Providing the right people for the job is our number one priority."
MEET CLOUDSTREET'S NEW GENERAL MANAGER
Rolf Nilsson
Of Danish extraction, Rolf grew up in Australia, moving to the NT in 2008.
He's worked across various government departments, private enterprises and remote Indigenous corporations. He understands the common issues the Territory faces, strengthening his conviction that information management and accessibility to information systems is critical for everyone across the Territory.
"I know the direct value and importance of information systems. Whether for remote communities, trades, town residents or management — everyone deserves to have connectivity. That's what we proudly offer at Cloudstreet."
WINNER – RISING STAR
Rahul Shokeen started with Cloudstreet in 2020 as a graduate intern. Today he's their Senior Engineer, one of Darwin's select Microsoft Certified Trainers and proud winner of the 2020 Northern Territory's ICT Rising Star of the Year at the Digital Excellence Awards.
Rahul has worked on MVR systems, a business case for Tourism NT's data enablement, the NT Government's Covid-19 border pass initiative, the road defect mobility solution for East Arnhem and currently a range of .Net solutions for government and other corporations.
To learn more about how Cloudstreet Consulting can assist and grow your business, contact the local professional team at:
CONTACT
Cloudstreet Consulting
Suite 214 The Avenue 12 Salonika
Street Parap, Darwin NT 0820
(08) 8941 1965
rolf@cloudst.com.au
cloudst.com.au