YOUR DENTIST: DENTISTRY WITH A DIFFERENCE
It's obvious from the moment you walk through the door of Your Dentist in Darwin's northern suburbs that this is a dentistry with a difference.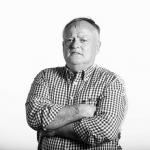 Words by

Nigel Adlam
Published

31 March 2023
The reception room is the most welcoming of any dentist or doctor in the Northern Territory.
There are big, fat, comfy leather chairs, a soothing video of tropical fish, gentle music and even the offer of a cup of tea in glass cups.
The entrance sets the tone for what Your Dentist is all about – making patients feel comfortable, secure and stress-free.
Owners Kamal and Rumana Masum know that many people are frightened – or, at the very least, uneasy – about visiting a dentist.
"We want to make the experience of going to the dentist as gentle as possible," says Kamal.

Your Dentist is conveniently located in Vanderlin Drive in Casuarina. There is plenty of parking space.
It offers a wide range of general dentistry, such as check-ups and clean, extractions, fillings, bridges, root canals, crowns, braces, Invisalign, splints, inlays, onlays, dentures and mouthguards.
But one of the several ways that the practice stands above the rest is by also offering a suite of life-changing restorative and cosmetic work.
Kamal has a gallery of before-and-after images showing how Your Dentist has changed people's lives for the better – turning teeth so damaged or deteriorated that the patient is painfully self-conscious into a set of magnificent pearly whites that demand a mile-wide smile.
The transformation is truly remarkable.
"Restorative and cosmetic work can give people a great feeling of self-esteem. It literally gives them a good reason to
smile."
Rumana also has an artistic eye for creating a beautiful and natural smile.
One of her greatest rewards is helping people overcome dental anxiety, especially when she gets to change her patients' lives and confidence through dentistry.
On top of general and cosmetic works, Rumana also provides Invisalign and traditional braces for children and adults.

Your Dentist has other points of difference, including opening on Saturdays and offering easy-payment plans, which makes major procedures, such as restorative and cosmetic work, far more affordable.
And then there's the time factor.
"We don't see our patients as numbers," says Kamal. "We don't see 25 patients a day, rushing them in and out. We try to look after our patients, to care for them."
There's even a television above the consultation chair … just to add to that comfortable feeling.
CONTACT
Your Dentist Darwin
3/7c Gsell Street, Casuarina NT 0810
(08) 8928 0060
reception@yourdentistdarwin.com.au
yourdentistdarwin.com.au

Opening hours:
Monday: 9am–5pm
Tuesday: 9am8pm
Wednesday: 9am–5pm
Thursday: 9am–8pm
Friday: 9am–5pm
Saturday: 9am-1pm