WHARF EARNS A LARRAKIA NAME
Madla Wharf Ichthys was officially named at a small ceremony in November at the Ichthys LNG onshore processing facilities.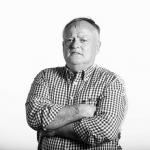 Words by

Nigel Adlam
Published

20 January 2023

The naming of the wharf represents the mutual respect between Larrakia people and INPEX since 2008.
As a part of the naming process, INPEX consulted the INPEX Larrakia Advisory Committee (ILAC) to suggest a name for the wharf in Larrakia language.
ILAC chair Darryn Wilson explains how the name Madla (pronounced Mud-lah) came about.
"INPEX asked the ILAC Committee to identify an appropriate name that reflects Larrakia identity and the practicality of the wharf's function," he says.
"After much deliberation and discussion led by our Elders, the name Madla – the generic term for crab – was agreed upon.
"Madla not only reflects the identity of a traditional totem that can be found in this area, but also partly describes its function. Like an arm extending from the body of a crab, the wharf represents and acts as an arm from the main onshore complex."
"The INPEX Larrakia Advisory Committee is supportive of INPEX's engagement with Larrakia people and the operations here in Darwin and we continue to look forward to a jointly productive relationship over the coming decades."
More than 750 cargoes have been safely exported from the Ichthys LNG facilities since operations commenced in 2018.