CITY OF PALMERSTON
VOTERS REWARD THEIR WARRIOR
Athina Pascoe-Bell is perfectly named.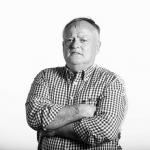 Words by

Nigel Adlam
Published

06 October 2021

Her namesake was the warrior goddess born wearing full armour from the forehead of Zeus.
But Athina did more than lead soldiers into battle in Greek mythology – she was also the protector of cities and the goddess of wisdom.
Ms Pascoe-Bell is rightly proud of her name.
She led the charge against the old dysfunctional City of Palmerston until the Territory Government disbanded it in disgust because of financial mismanagement.
The former public servant's unrelenting pressure to hold the council to account made her lots of powerful enemies in the satellite city.
But it also gained her huge respect from ratepayers tired of their money being wasted and business owners angry at not being given a fair chance to tender for council contracts.
Her courage and tenacity was richly rewarded in the local government election in late August when she was returned as Mayor in a stunning landslide.
Three out of every four ratepayers voted for her.
The mother-of-two worked for the Territory public service for 13 years, which gave her a clear understanding of processes and procedures.
"People complain bitterly about bureaucracy but some of it is necessary to ensure things are done properly. There are wrong ways to do things and right ways.
"We are in charge of public funds, other people's money.
"It is essential that council takes care of these funds and delivers quality services, infrastructure and outcomes for the community, like our Community Plan, and environmental sustainability, such as LED lighting and water efficiency."
Ms Pascoe-Bell, who was first elected Mayor on preferences in 2018, likes to see herself as "gentle" and her friends describe her as "short and unassuming".
"I like to think that when I have something to say I'm taken seriously."
She leads a new-look council dedicated to transparency and integrity – and is excited about a string of projects in the pipeline, including the new community hub planned for Zuccoli, the revitalisation of the swimming pool, delivering the Palmerston Local Economic Plan and the possibility of the City of Palmerston being granted jurisdiction as far as the Northcrest residential estate.
"I am looking forward to continuing the delivery of quality services. As Palmerston continues to grow, the council will also play a more active role in building the local economy."
Ms Pascoe-Bell was born in New South Wales but moved to Adelaide when she was 13.
She met her husband-to-be Shane when she was in year 12 at school.
The couple fell in love with the Top End when Shane was on R&R from an army deployment in East Timor and his wife flew to Darwin to join him for a couple of weeks.
Shane later asked to be posted to the Territory.
The couple's children, Hayden, 13, and nine-year-old Keira, were born in the NT.
"We're happy here," Ms Pascoe-Bell says. "We like the weather and the lifestyle."
Is her family proud of her being the Mayor of one of Australia's fastest-growing cities?
"Yes, I think so. Although my son is at an age when parents are just embarrassing."