Tourism NT
VEEP'S THE WORD
Now more than ever it's important to support our tourism industry and entice travellers who are not from hotspots to visit the Northern Territory.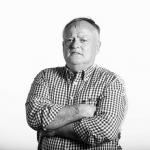 Words by

Nigel Adlam
Published

01 October 2020

The buzzword in the Northern Territory's crucially important tourism industry is VEEP. It stands for Visitor Experience Enhancement Program, a Territory Government initiative to help tourist operators improve the on-ground experience for visitors.
The program is enormously popular. It has helped businesses in a myriad of practical ways – from soundproofing hotel rooms to introducing WI-FI, from upgrading barbecues to improving campgrounds.
VEEP, which is administered by Tourism NT, provides a grant up to $50,000, which must at least be matched dollar for dollar by the business.
The first three rounds of grants helped hundreds of tourist operators make their products more attractive. Applications in a fourth round are now being considered after the Territory Government made a further $1.5 million available.
Tourism NT Deputy Chief Executive, Andrew Hopper says: "We know that word of mouth is extremely important. VEEP helps operators create truly unforgettable experiences so visitors recommend the Territory to family, friends and online. "The program offers a great incentive for tourism operators to improve their facilities or business offerings to generate positive online reviews, provide recommendations to family and friends and ultimately, drive bookings.
"Over $4.5 million has been provided to 172 businesses across three funding rounds, with round 4 underway. "Now more than ever it's important to support our tourism industry and entice travellers who are not from hotspots to visit the Northern Territory."
"The drive market is extremely important, particularly in the current environment, and our vast landscapes present the perfect opportunity for visitors to either self-drive or fly to a popular destination and hire a car or campervan to explore our beautiful destinations. VEEP funding has been instrumental in upgrading roadhouses and caravan parks which helps provide a more enjoyable visitor experience at some of the most popular stops across the Territory."
DEVILS MARBLES HOTEL
The Devils Marbles Hotel, 420 kilometres north of Alice Springs, is renowned for the quality of its food. It has won three NT Gold Plates and attracts lavish praise on Tripadvisor – one visitor wrote: "The best food we've had for ages".
Well, it's now a lot more comfortable as well, especially for families. The hotel gained a $30,000 grant from the Territory Government's Visitor Experience Enhancement Program and put the money towards installing three new family-size rooms at a total cost of $100,000, plus a further $50,000 to upgrade other rooms.
The investment was worth it. Manager Matt Olsen says: "Everyone is very happy with the result."
The hotel, which used to be known as the Wauchope Hotel, is 10 kilometres south of Karlu Karlu, formerly called Devils Marbles, a dramatic jumble of massive granite rocks. Karlu Karlu is an Indigenous name meaning Round Boulders.
The photogenic landmark was named Devils Marbles by grumpy explorer John Ross, who led a team surveying the area for the Overland Telegraph line in 1870 and said: "This is the devil's country; he's even emptied his bag of marbles around the place."
BIG 4 MACDONNELL RANGE HOLIDAY PARK
Veteran tourist operator Brendan Heenan spent $130,000 on one of the most precious parts of a holiday park – a camp kitchen.
"It's where people gather not just to cook but to chat, swap travel stories and make new friends." Brendan, who opened the BIG4 MacDonnell Range Holiday Park in Alice Springs in 1984, was delighted to receive a $50,000 grant from the Territory Government's Visitor Experience Enhancement Program towards the kitchen project.
Of course, this is no simple bush kitchen – it has plenty of good tables, barbecues, microwaves and a priceless view of the ochre MacDonnell Ranges. Brendan says Government grants not only help the recipient – they also help the wider community because the money is spent locally.
"It stays in the Territory." He uses dozens of Alice businesses to equip and maintain his BIG4.
Brendan has spent $3.5 million on improving the holiday park in the past three years. The park, which has a capacity of 1400 guests, has won a record 28 Brolga awards. Brendan is proud to come from a pioneer family – his father Mick came to the Territory in 1918.
DUNMARRA ROADHOUSE
Gary Frost decided that his Dunmarra Roadhouse, 660 kilometres south Darwin, needed a facelift. So he gained a $10,000 Visitor Experience Enhancement Program grant from the Territory Government, put in an equal amount of his own money and developed a cafe-style corner where customers can eat and drink.
He also installed a new coffee machine and display cabinet for home-made cakes. "The improvements have worked," says Gary, who has owned the roadhouse for 17 years. "The cafe is very popular."
He has been touched by the generosity of visitors, particularly truckies, during the coronavirus crisis. "People know that we are doing it tough. Truckies have come in, bought something for less than five bucks, handed me a 20 note and said, 'Times are hard – keep the change'.
"I want to thank them from the bottom of my heart." Dunmarra Roadhouse has eight rooms, 40 powered sites and 50 campsites.
MATARANKA ROADHOUSE
A new Outback bakery has been greeted with lip-smacking enthusiasm. Wendy Tralaggan and Gavin Pocock used a $14,000 Visitor Experience Enhancement Program grant from the Territory Government and their own capital to open the bakery at Mataranka Roadhouse.
Baker Tracey McIntosh turns out fresh bread, pies, sausage rolls and sweets every morning.
The goodies are lovingly snapped up by locals, tradies and tourists driving The Track.
Wholesale trade with surrounding communities and cattle stations is also increasing. An electrical system upgrade is underway to supply more equipment and meet the growing demand.
"The Government grant has given us the confidence to have a go," says Wendy. "Without the grant, we would not have gone ahead with this expansion considering the uncertainty at the moment."
Mataranka Roadhouse, which is open from 7am-8pm, seven days a week, has been in the Pocock family for 33 years. It sells BP fuel, food, and fishing and automotive gear, has 14 cabins and employs nine staff.
Mataranka, 420 kilometres south of Darwin on the Stuart Highway, is home to the Thermal Hot Springs and the Bitter Springs, and is the gateway to the Roper River.