JASON HANNA
TQ PIONEER JASON HANNA
Jason Hanna, the restaurateur who has become very much the face of Darwin's comeback from covid, likes to say that he was born in two towns.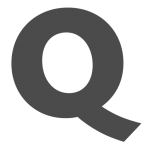 Words by

TQ Staff
Published

05 January 2022

He started "coming out" in Murwillumbah in northern New South Wales – but there were complications and his mum Bev had to be rushed 89 kilometres to the hospital in Lismore for the baby to fully enter the world.
"Apparently, I was supposed to be a girl and was going to be named Kelly."
Jason's working-class family had no background in the hospitality industry.
But the man now known for his snowy beard and what he calls a "getting up late" face went from picking up glasses in Darwin's casino to owning a swag of pubs and restaurants.
He has been nominated as a Local Hero in the Australia Day awards for helping drive the city's recovery from the pandemic.
Jason was behind the launch of the Darwin NT – Our City, Our Lifestyle website, which has done much to maintain optimism in the face of crisis. And he spearheaded the restaurant home delivery service.
He says Territory and Federal government help saved many small businesses from going bust.
"We're lucky to live in the Territory," he says. "It has been the best place in the country during covid. We've done a great job."
Jason says the NT economy was on its knees when the pandemic struck – and, in a strange, unexpected way, it resurrected business.
He is upbeat about the economy but fears social problems, such as break-ins, will get worse.
"We're not alone. It's happening in towns all over the world as social cohesion breaks down."
Jason was two years old when his family moved to the Northern Territory from New South Wales in early 1975 – just after Cyclone Tracy – so his father Peter could work at the old Mudginberri abattoir.
Peter played rugby league for North Sydney and Canterbury and the story goes that he was on the brink of being picked for Australia but punched one of the selectors in a pub.
Jason was only 11 when one of the most bitter industrial disputes in Australian history erupted at Mudginberri and he spent many hours on the union picket line.
"I remember asking dad why we were suddenly calling our friends 'scabs'."
The union gave in after two years.
"They just abandoned all those striking families. That's why I'm no fan of unions to this day."
The school at Mudginberri was a silver trailer.
"I remember Aboriginal kids walking around with Coke cans full of petrol strapped to their faces. It was horrible."
The family then moved to Point Stuart cattle station where they lived in a caravan.
"It was a great, carefree life for me and two younger brothers – fishing, hunting, School of the Air and then a little bush school.
"There was no television – well, the picture would fade in and out. I think that's why I'm addicted to the telly today."
Jason's mother was a teacher and helped start the Katherine School of the Air.
The family moved to Darwin and lived at the old Palm's caravan park before buying a house in Palmerston.
Jason went to Berrimah Primary, St John's College, Palmerston High and Casuarina Senior College.
"I failed year 12 twice. My parents knew about the first time but I don't think they've ever known about the second. I was a good student at one time but lost interest.
"My parents had wanted me to be the first Hanna to go to university."
Jason's first job was as a "bar useful" at the casino.
"I realised straight away that the hospitality industry was for me. I thought I was fantastic at my job, but I was nowhere near as good as I thought I was."
After two years, he became a barman at the tiny Raffles bar in what is now the Double Tree by Hilton Hotel on The Esplanade.
"I learnt a lot, particularly how to get from behind the bar and make customers your own."
He started working behind the bar at the Nirvana restaurant whenever he had a split shift at Raffles. It was a decision that would transform his life.
When Nirvana was put on the market in 1995, Jason and one of his mates, Tho "TT" Thai, who was a "dishy" at the restaurant, bought the place.
Jason's dad cashed in his superannuation so his son could go into business and TT took out a loan.
Little did they know, it was the start of a hugely successful business partnership – they now own the Deck Bar, Eva's, Lazy Susan's, Chow, Good Times and Nirvana.
"The bailiff took all the equipment from Nirvana. We went to the auction and bought it all back.
"I was young, dumb and stupid – some people say not much has changed – but we did well. We created a good atmosphere in the restaurant and served excellent food.
"After a few months, the phone wouldn't stop ringing and we were having to turn people away, sometimes more than 100 over the weekend."
Jason says he and TT learnt much from renowned restaurateur Jimmy Shu without him knowing it.
"Jimmy had a great chef who would work for us on the side and produce terrific meals."
Jason and his former partner Jenny have two children: Lucy, 17, and 13-year-old William.
Lucy works for the company and dad describes her as a "champion".
But anyone thinking of going into the hospitality trade needs to remember the cold, daunting statistics: most restaurants go bust within two years of opening, the profit margins in the Territory are as low as 2.9 percent and Darwin bar staff are the highest paid in the world.
Despite this, the man born in two towns has survived and thrived in a city that he loves.
Jason, who is proud to say that he doesn't own a tie, says: "Sometimes I think, 'I've got to get out of this place'. And then I go interstate and want to be back again straight away. "I've met so many people over the years who have left Darwin and then returned because they realise it's a good place to be."