Territory Pioneers
TQ PIONEER ANDY BRUYN
Andy Bruyn has always loved a good story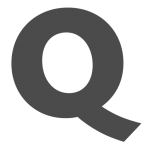 Words by

Jack Adlam
Published

01 April 2021

Andy Bruyn has always loved a good story – he has written many good stories, broadcast many good stories and enjoys nothing more than telling a good story over a glass or two of oaky Aussie red.
He particularly likes the funny stories.
Asked to name his favourite yarn, he doesn't boast about covering the Lindy Chamberlain sentencing, an F111 crash or countless political dramas.
Instead, he laughs about the day a part-time piano player humiliated a pompous magistrate in a courtroom – "I play the piano until I fall off my stool drunk, so I'm only part-time".
Andy retired as general manager of Channel 9 in 2019 after 37 years.
In many ways, he redefined the way news is covered in the Territory.
"Always just tell the story straight," he says. "That's the only acceptable way. Never play favourites. People can make up their own minds."
Few people know his politics, one of the greatest compliments that can be made to a journalist.
A senior CLP man said at Andy's retirement bash at the Darwin Sailing Club: "He's Labor through and through – a True Believer."
But Labor has always seen him as a CLP supporter – and it has been said that a CLP government would make him Territory Administrator.
"I didn't even tell my wife who I voted for," he says.
Andy lives alone in a spacious Darwin city centre apartment with magnificent harbour views. But his daughter Kathleen, who is news director at Channel 9, lets herself in whenever she's passing and he talks regularly to his son John, who lives in Canberra.
His wife Sally, who was the highly respected deputy principal of Leanyer School, died of ocular melanoma eight years ago.
They were married for 32 years and Andy says of her quietly: "She was a great woman."
The man renowned for his frosty mop of hair is still active in the community – he is on the board of NT Major Events and until contracting a leg infection recently was a publicity officer for former Chief Minister Shane Stone's drought and flood inquiry.
He loves Darwin and unashamedly calls it "paradise".
Andy was born in the New South Wales town of Armidale where his grandfather Carl and grandmother Mary owned the Caledonian Hotel, which became known simply as Bruyn's.
His grandfather died at the age of 29 and his grannie – who stood only 4 foot 10 inches tall but was not a woman to mess with – became the first female publican in Australia.
Andy's dad John, who died in 1980 only a year after retiring, and his mum Lee eventually took over the business.
"I loved being brought up in a pub. The customers were like family."
He says former Territory Cabinet Minister Chris Burns and world-renowned crocodile scientist Grahame Webb "inadvertently contributed to the cost of my education" by drinking in the pub.
So did author Tom Keneally and the conqueror of Everest Edmund Hilary, who was known in the Caledonian simply as Ted.
Andy went to O'Connor Catholic College in Armidale.
He joined the Army Reserves – "because I knew it would teach me new skills and be interesting; I could drive an APC before a car".
Andy was on an Army exercise when he got a call saying the local newspaper, run by legendary journalist Buzz Kennedy, was looking for a cub reporter.
"I never thought about becoming a journalist. I suppose I fell into it.
"We used to get some good stories in Armidale – soon after starting we had a big student demonstration in the morning, Australia's most wanted man was arrested in town in the afternoon and then a F111 crashed."
Andy moved to Darwin just before Self-Government in 1978 and joined the Star newspaper.
"It was about this time that a US nuclear submarine came to town. We expected an anti-American demonstration, but instead three hookers rowed out to the sub, took off their tops and held up a banner saying, 'Welcome to Darwin'."
He worked alongside Rex Clark, Warwick Sinclair and Colin Wicking, who would go on to become the Territory's much-loved cartoonist.
Andy met Sally when she a teacher at Tiwi Primary School.
The couple moved to Sally's home state of Tasmania after a bitter industrial dispute at the Star and Andy joined the Launceston Examiner.
"It was interesting living in such a conservative place. People called me Mr Bruyn."
But the lure of Darwin was too strong, and Andy returned to what he now considered home in 1982 and joined Channel 8 as a reporter.
He later became news director and then general manager as Channel 8 became Channel 9.
"I loved it, every day of it. I loved the characters we interviewed and the people I worked with. I'm so proud that many of the young reporters working with me went onto great things elsewhere."
Andy is one of few journalists in Territory history to have been hauled into Parliament by the Privileges Committee and the only one to be summoned to appear before the Bar of Parliament.
He could have been jailed by politicians for revealing details of a confidential government document.
Instead, he was forced to stand in the middle of the parliamentary chamber to be berated by then Speaker Nick Dondas.
"It was a very uncomfortable few minute."
Andy has the summons to Parliament framed and hanging on the wall at his apartment – another badge of honour for a bloke who dedicated his life to telling good stories.
Andy is a history buff and has travelled the world. One of the most touching moments on his travels was at Gallipoli when he read the enormously generous words of military commander and later founding father of the Republic of Turkey Kemal Ataturk on a war memorial: "Those heroes that shed their blood and lost their lives… you are now lying in the soil of a friendly country. Therefore, rest in peace. There is no difference between the Johnnies and the Mehmets to us where they lie side by side here in this country of ours… You the mothers who sent their sons from far away countries wipe away your tears. Your sons are now lying in our bosom and are in peace. After having lost their lives on this land they have become our sons as well."